[CALENDAR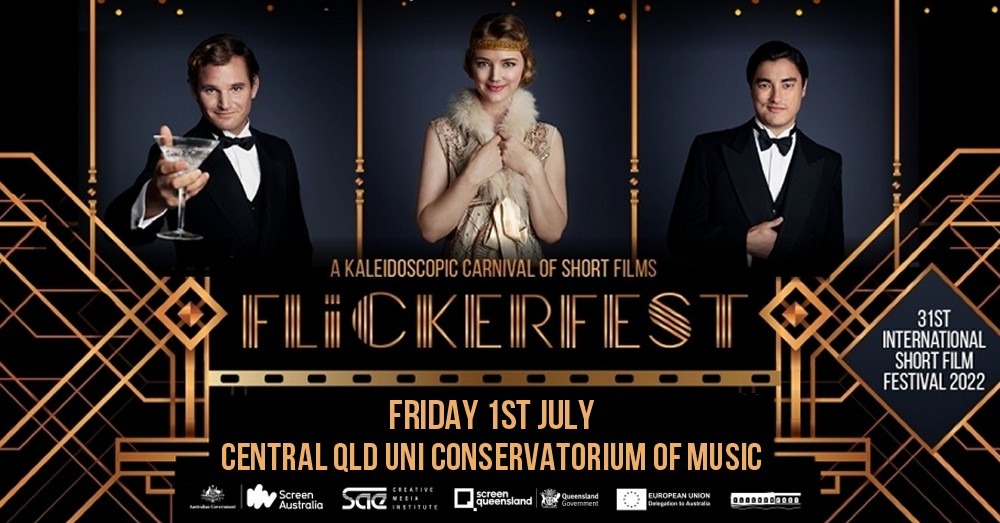 ]
FLiCKERFEST 2022 MACKAY TOUR
The most exciting short film festival, FLiCKERFEST, is touring to Mackay and will be screening the Best of Australian Shorts on Friday the 1st of July.
Catch some of the most innovative, provocative and wildly entertaining short films Australia has to offer, including renowned new work from Award Winning filmmakers. You'll laugh, you'll cry, you'll be bitterly disappointed if you miss any of it!
Venue
Central Queensland Conservatorium of Music
Building 21
Boundary Road
Mackay, Queensland 4740
Contact Details:
Email: filmartsmackay@outlook.com
Website: filmartsmackay.weebly.com
Facebook: www.facebook.com/filmartsmackay
Proudly brought to you by Film & Arts, Mackay Inc.