Kidz Fashion Week - Gold Coast 2022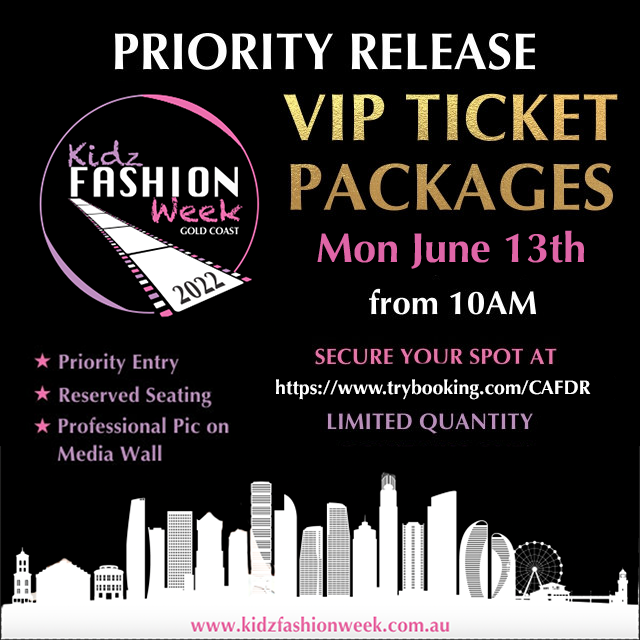 Where Fashion, fun, photography,
Kids and runway all come together to encourage all kids to take to the stage and shine. This year it's Kidz Fashion Week Back to Brands - with over 150 models ranging in ages from just 5-17yo. The most spectacular show Sydney have EVER SEEN!
PRIORITY RELEASE TICKET: PLATINUM VIP TIX (front ROW) on Jun 13th at 10am
MORE TICKETS AVAILABLE from 16th June 10am. Please come back them to check availability.
Location
Seaworld Conference Centre
Seaworld Drive, Main Beach Qld 4217