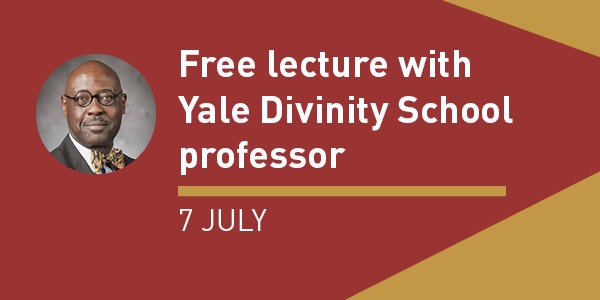 HUGHES-CHEONG LECTURE: THE PREACHING CREATURE – TOUCHING THE ART OF THEOLOGICAL ANTHROPOLOGY
Join us for the Hughes-Cheong public lecture, to be presented by our visiting scholar Dr Willie James Jennings, Associate Professor of Systematic Theology and Africana Studies, Yale Divinity School, Yale University.
Date: Thursday 7 July 2022
Time: 7.30 – 9pm
Location: Craig Auditorium, Gateway Building, Trinity College, 100 Royal Parade, Parkville VIC 3052
RSVP: By 5pm, Wednesday 6 July 2022
Enquiries: Trinity College Theological School | theologyevents@trinity.unimelb.edu.au | 03 9348 7127
Dr Willie James Jennings is Associate Professor of Systematic Theology and Africana Studies, at Yale Divinity School, working particularly in the areas of liberation theologies, cultural identities, and anthropology. A Graduate of Calvin College (BA), Fuller Theological Seminary (MDiv), and Duke University (PhD), Dr Jennings held both senior academic and administrative roles at Duke University, before being appointed to Yale in 2015. Winner of numerous honours and grants, Dr Jennings' book The Christian Imagination: Theology and the Origins of Race (2010) won the American Academy of Religion Award for Excellence in the Study of Religion, as well as the 2015 Grawemeyer Award in Religion, the largest prize for a theological work in North America. His 2020 book, After Whiteness: An Education in Belonging, has also received international critical acclaim for its searing analysis of theological education. Dr Jennings is currently working on a systematic theology of creation.
Dr Willie James Jennings