Evolution Concert - Bendigo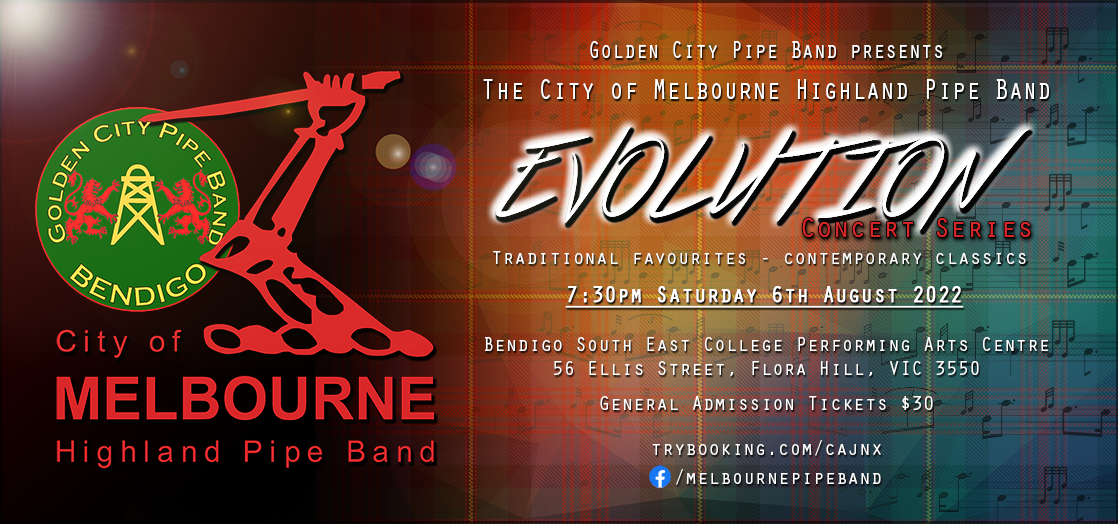 Golden City Pipe Band presents the City of Melbourne Highland Pipe Band in

EVOLUTION: Concert Series.

This is a celebration and showcase of one of Australia's oldest pipe bands. You will be entertained with many traditional favourites, alongside a number of original and contemporary works from the band's rich and innovative repertoire.
Saturday 6 August 2022 7:30 PM - 9:30 PM (UTC+10)
Location
Bendigo South East College Theatre
Ellis Street, Flora Hill Victoria 3550