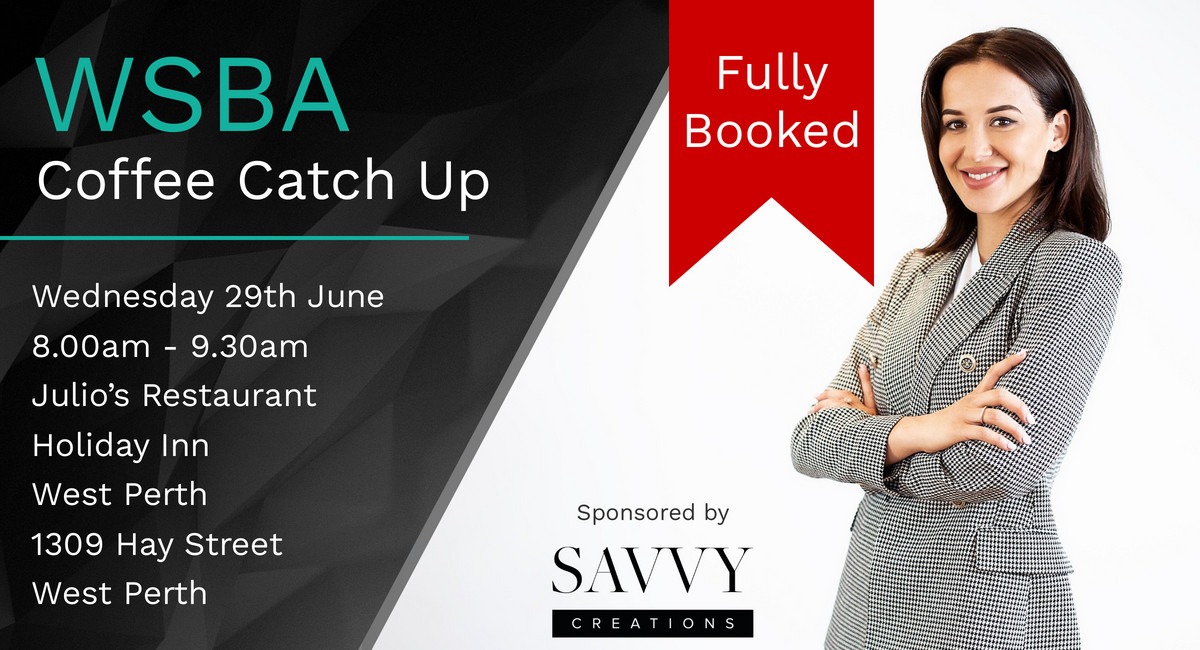 WSBA Coffee Catch up

Wednesday 29th June

Sponsored by Savvy Creations

Sandra Tricoli is a respected business advisor who understands communication in today's tech-savvy world is a powerful yet often underutilised tool. Engaging, fabulous company and you guessed it, Savvy, Sandra has generously invited WSBA members and guests to enjoy a pastry and coffee with her.

With EOFY and school holidays just around the corner, this will be a lovely way to start your day with engaging conversation and business networking.

Sandra has been a long term WSBA member and a valued part of our committee, she has been a brilliant MC at our events and has chaired our annual Property Dinner panel the past two years.

This is a capped event so please book now to join us at the Julio's Restaurant at our members the Holiday Inn West Perth and see their morning game is as strong as their lunch and dinners.

Location:
Julio's
Restaurant
Holiday Inn West Perth
1309 Hay Street, West Perth
Date:
Wednesday 29th June
Time:
8.00am - 9.30am
Parking:
Paid street parking
Tickets:
WSBA Member: Free! Thank you Savvy Creations
Non Member: $35.00 (Inc GST)
Cancellations must be received in writing seven days in advance for a full refund.
*Your booking information will be added to the WSBA database for notifications regarding this event and for future event invitations you can unsubscribe at any time.
Wednesday 29 June 2022 8:00 AM - 9:30 AM (UTC+08)
Location
Julio's Restaurant
1309 Hay Street, West Perth WA 6005