Young Adults Weekend Trip (YAWT)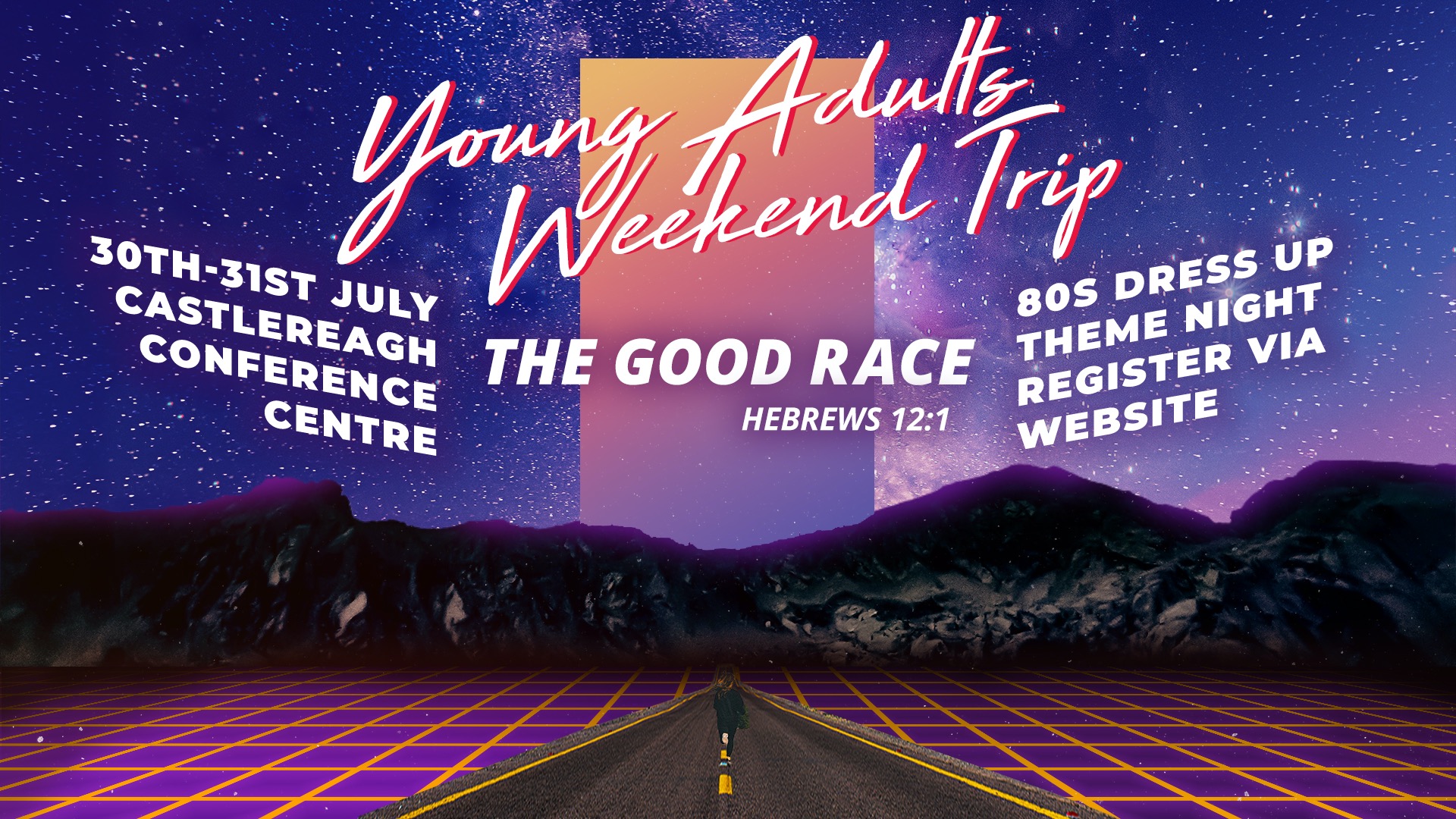 About
Formally the YART, YAWT (Young Adults Weekend Trip) is an overnight sensation (literally), packing the same camp punch in a leaner, meaner package.

We are going away for an overnight trip with the expectation that we'll connect with each other deeper and encounter God afresh.

The theme of the weekend is "The Good Race" - how to run the race before us well. If you are between the ages of 18 to 30 something we would love to see you!
Date
Saturday 30 July 2022 2:00 PM - Sunday 31 July 2022 12:00 PM (UTC+10)
Location
Get directions
Castlereagh Conference Centre
297 - 305 Old Castlereagh Road, Castlereagh NSW 2749