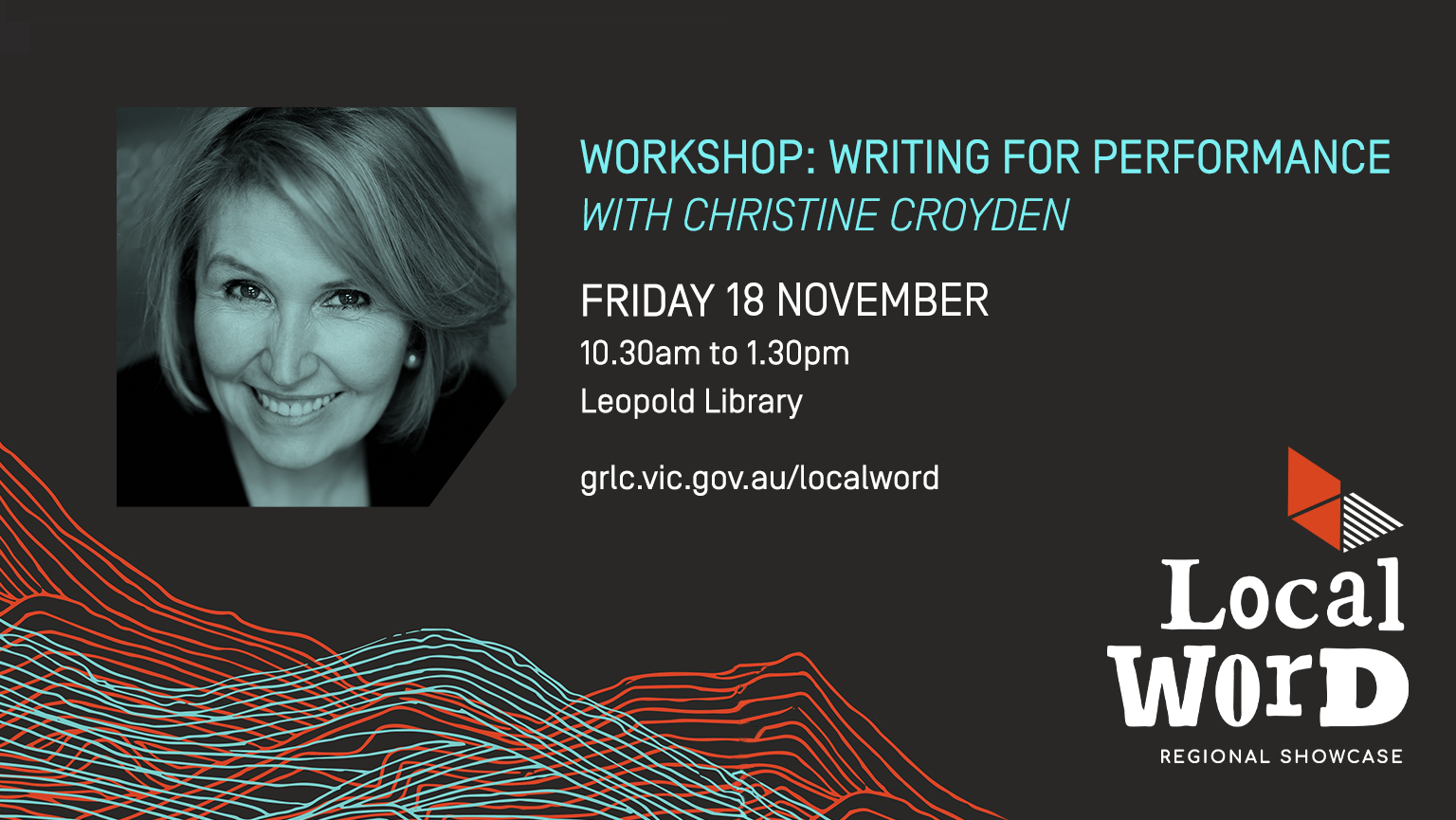 This workshop will examine character development, writing short plays, structure and dialogue, play analysis and monologue writing. It will be highly interactive as participants work through various worksheets and discuss and read plays with the goal of beginning a short piece for writing for performance.
This session is designed for beginner to established adult (18+) writers.
Tickets $30pp OR $20pp for GRLC Members (free to join) OR $10 for Concession holders.
To become a GRLC MEMBER, please follow the link: https://www.grlc.vic.gov.au/services/join-library
Check out our other Local Word sessions - www.grlc.vic.gov.au/localword
Location
Leopold Library
Leopold Community Hub
31-39 Kensington Road
Leopold Victoria 3224
Contact Details
events@grlc.vic.gov.au
03 42010500