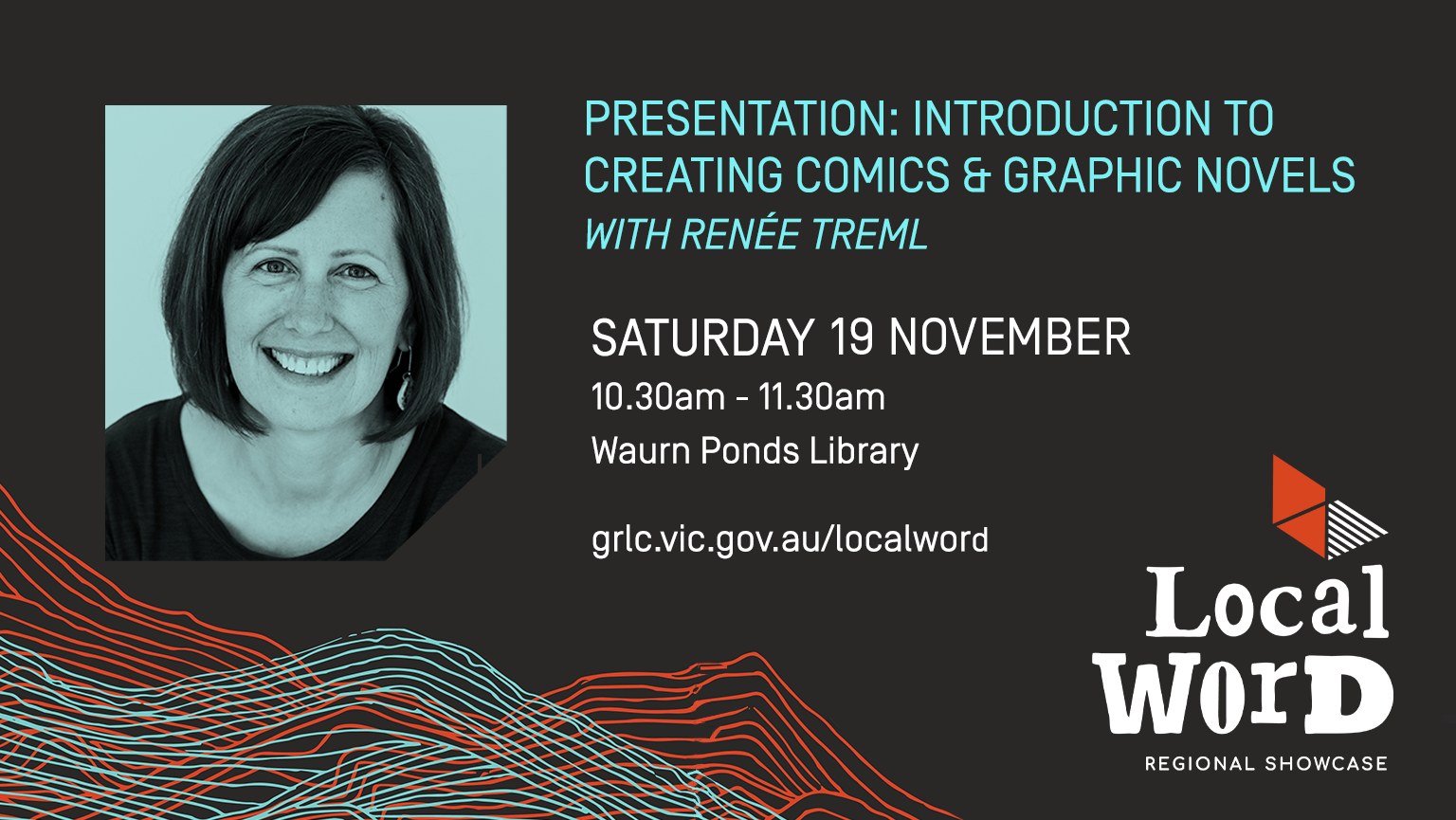 Intro to Creating Comics & Graphic Novels - Renée Treml
This presentation introduces participants to the basics of creating graphic novels, starting with an overview of the comic format and its use in different genres. Participants will dive into what makes of comics, looking at structure, the marriage of image and words, pov, and pacing. Renée will share her process of writing and illustrating a graphic novel and provide guidance for finding a publisher.
Tickets $30pp OR $20pp for GRLC Members (free to join) OR $10 for Concession holders.
To become a GRLC MEMBER, please follow the link: https://www.grlc.vic.gov.au/services/join-library
Check out our other Local Word sessions - www.grlc.vic.gov.au/localword
PLEASE NOTE: This session is designed for beginner to aspiring writers aged high school years (13+) and above.
*Minors aged under 16 must be accompanied by a guardian in the Library, ticket purchase not required.
Location
Waurn Ponds Library
230 Pioneer Road

Grovedale Victoria 3216
Contact Details
events@grlc.vic.gov.au
03 42010500