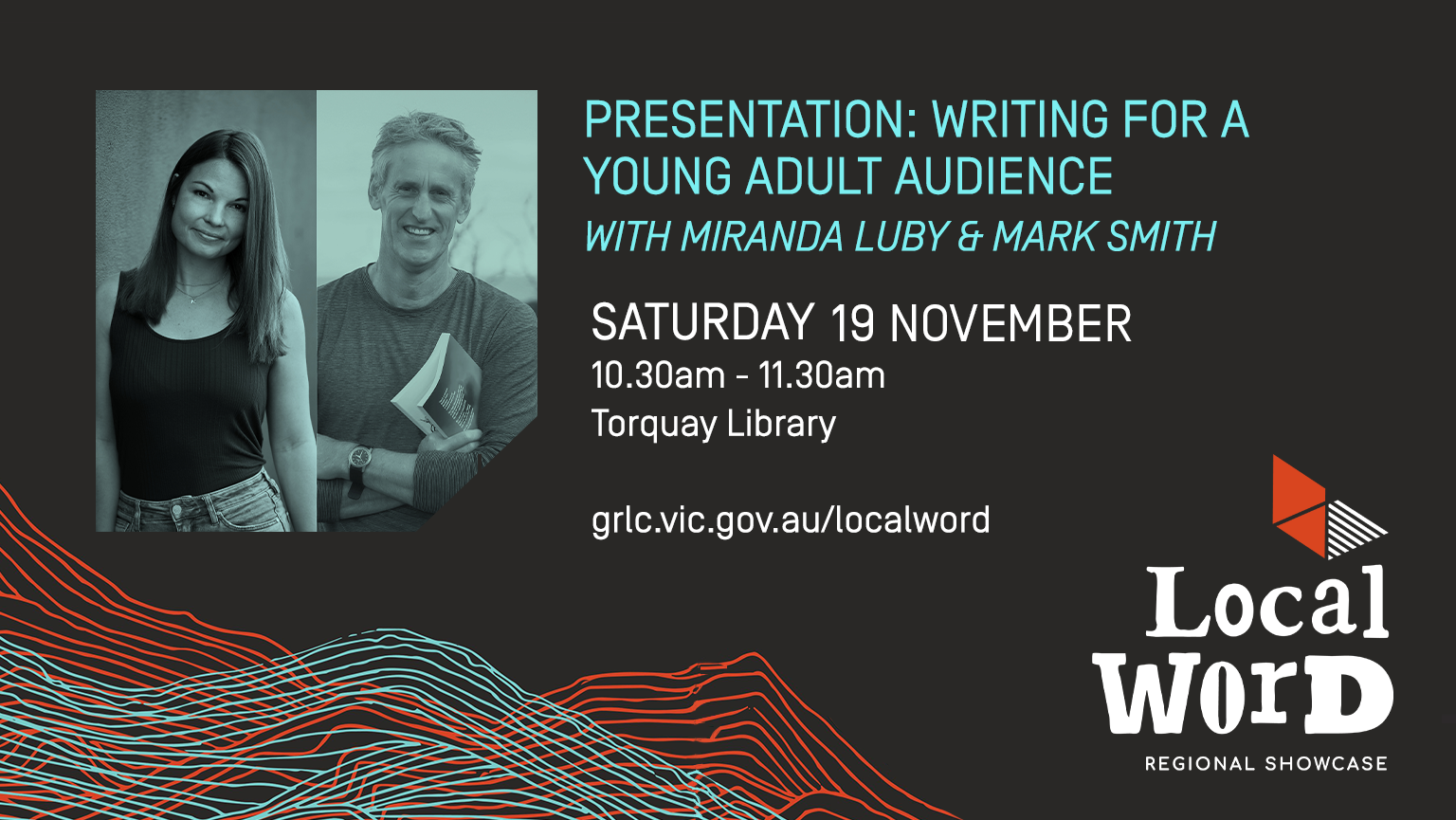 Writing for a Young Adult Audience
How is YA writing different from other genres? What themes are relevant or acceptable to YA writers? Who is publishing YA in Australia?
Mark and Miranda will draw on their own experience in navigating the YA market to provide advice and to explore opportunities to get your writing noticed. This presentation will include several short writing tasks and plenty of time for audience questions.
This session is designed for new and emerging writers (16+) who want to write for the Young Adult market.
Tickets $30pp OR $20pp for GRLC Members (free to join) OR $10 for Concession holders.
To become a GRLC MEMBER, please follow the link: https://www.grlc.vic.gov.au/services/join-library
Check out our other Local Word sessions - www.grlc.vic.gov.au/localword
Location
Torquay Library
Surf City Plaza
Beach Road
Torquay Victoria 3228
Contact Details
events@grlc.vic.gov.au
03 42010500