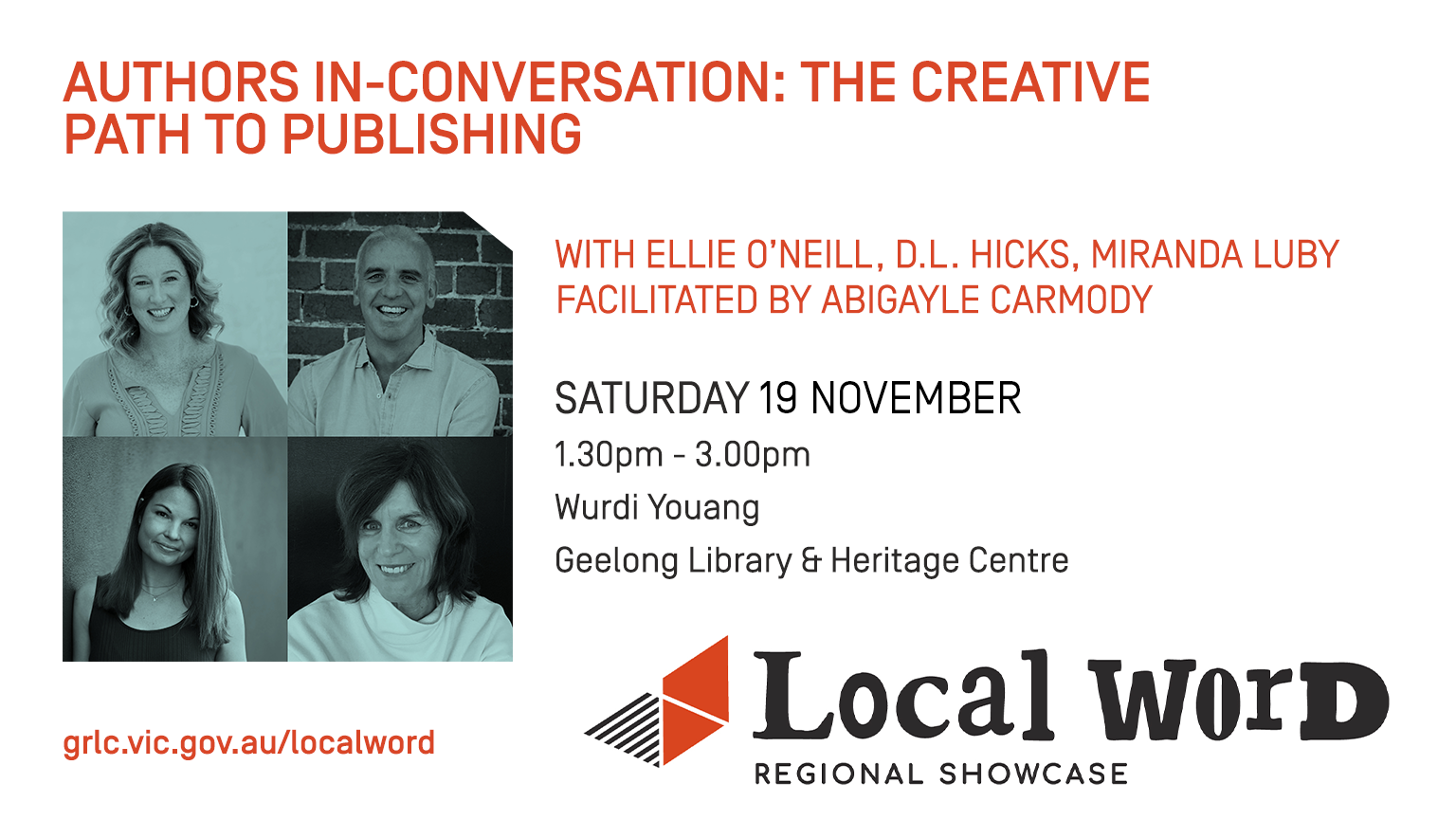 Panel Discussion: The Creative Path to Publishing
We're bringing together a wonderful group of 2022 publishing fiction authors - Ellie O'Neill, D.L. Hicks, and Miranda Luby - to share their creative pathways to publication, offering insight and suggestions into the many different ways that authors can reach the stage of publication. Led by Facilitator Abigayle Carmody, a writer with over twenty years' experience, our local authors will share aspects of their writing life and what inspires them, what keeps them going, the challenges they face and how they tackle them.
Tickets $20pp OR $10pp for GRLC Members (free to join).
To become a GRLC MEMBER, please follow the link: https://www.grlc.vic.gov.au/services/join-library
Check out our other Local Word sessions - www.grlc.vic.gov.au/localword
Location
Geelong Library & Heritage Centre
51 Little Malop Street

Geelong Victoria 3220
Contact Details
events@grlc.vic.gov.au
03 42010600