"GO WITH THE FLOW" PAINT POURING CLASS Intro - Sat 20/08/22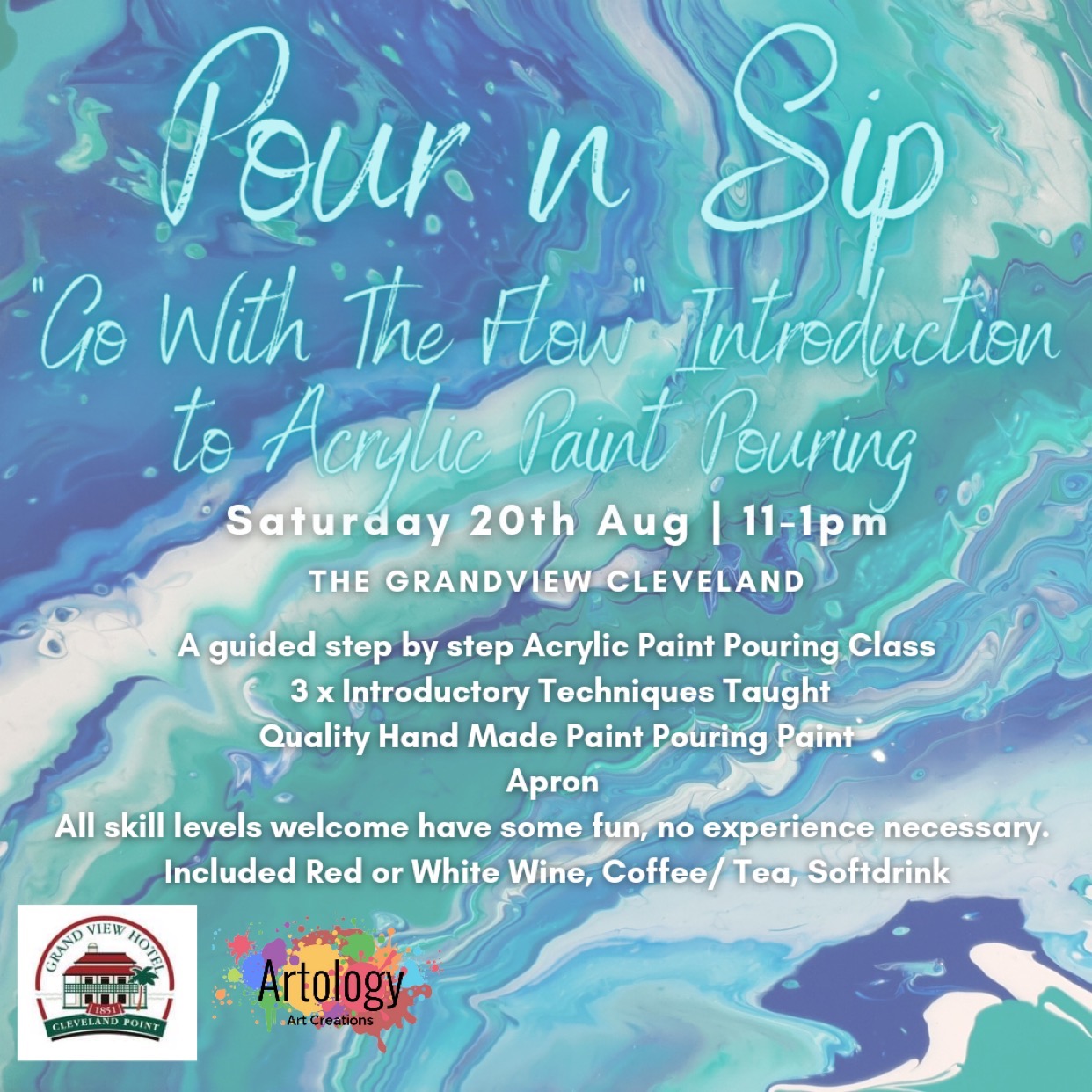 Do you love to create, have fun and connect with other like minded people?

Come and join us for 2hrs of Paint Pouring. All materials included.

$80 per person, ticket includes 1 x House Wine, Beer or Soft drink.

All you need to do is turn up and let your creative flair flow and enjoy.

This class will consist of 3 canvases (We will teach you 3 techniques)
*Please note: Canvas sizes and shapes may vary depending on availability.

All artworks is yours to take home on the day.
Saturday 20 August 2022 11:00 AM - 1:00 PM (UTC+10)
Location
Grand View Hotel
49 North Street, Cleveland QLD 4163
Contact Details