PopUp Choir - Term 3, 2022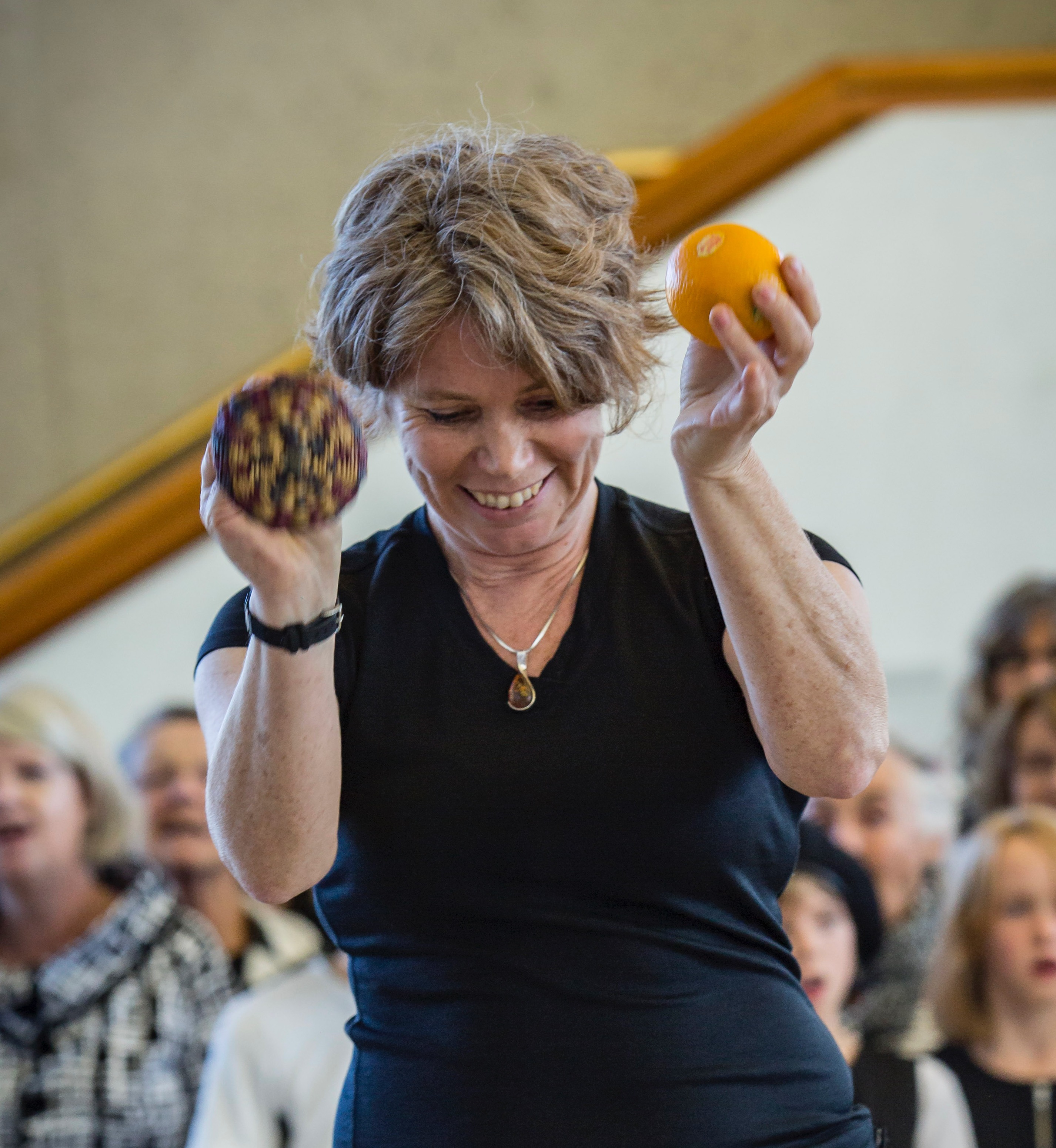 Pop Up Choir is a great bunch of people coming together to sing a great bunch of songs, led by choral director Rachel Hore OAM.

You don't need to audition to come to the Pop Up Choir. Take the step and plunge in. It's fun, moving and inspiring. New singers are always welcome.
Pop Up Choir rehearses Tuesday and Thursday evenings - choose a session that works for you. Zoom catch-up classes held Wednesday evenings.
WEEKLY CHOIR CLASSES TERM 3
Tuesdays 6:00pm-7:30pm
A 9-week term commencing on Tuesday 19th July (*note, no class on Tuesday 6th August).
Venue:
St Peter's Lutheran Church
6 Boolee St
Cnr Cooyong and Boolee St
Reid, ACT, 2612
Thursdays 6:30pm-8:00pm
A 9-week term commencing on Thursday 21st July (*note, no class on Thursday 8th August).
Venue:
Chapel, Australian Centre for Christianity and Culture (ACCC, Charles Sturt University)
15 Blackall St
Barton, ACT, 2600
ZOOM CLASS – Wednesdays 5:30pm – 6:30pm
Weekly catch-up Zoom classes are included in Term fee.
Zoom link will be emailed at start of term.
FEES
Term 3, 2022 is a 9-week term.
FULL: $225 (incl GST)
CONC: $165 (incl GST)
STUDENTS and YOUTH (under 25): $90 (incl GST) - option to pay in 3 instalments.
Concession price is for low income/pension and concession card holders.
Choir fees include access to learning MP3s and scores, and access to weekly catch-up Zoom classes.
CONTACT DETAILS
Sessions
SESSIONS
DESCRIPTION
STATUS