CPP Community Theatre Presents - The Addams Family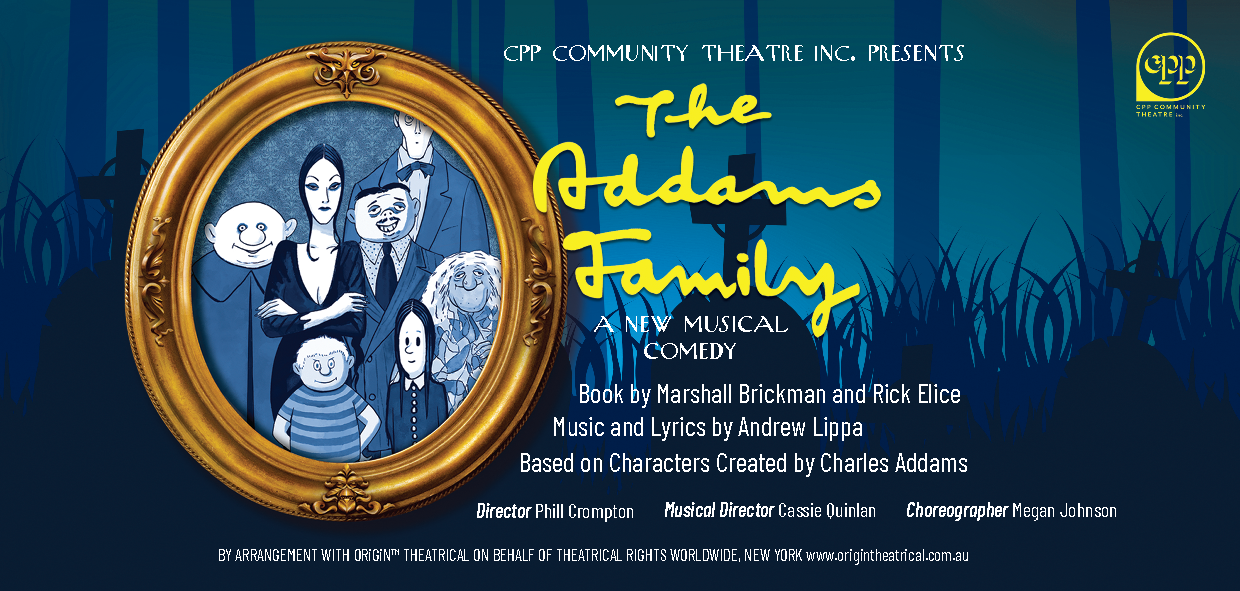 About
That creepy and kooky family – The Addams Family – are back with a comical feast that embraces the wackiness of every family, as well as every father's worst nightmare: Wednesday Addams, the ultimate princess of darkness, has grown up and fallen in love… with a sweet, smart young man from a respectable family – a man her parents have never met! And if that wasn't upsetting enough, Wednesday confides this to her father and begs him not to tell her mother!

What is Gomez to do? He must do something he's never done before – keep a secret from his beloved wife, Morticia – or he must break his promise to his daughter. Full disclosure, everything will change for the whole family on one "normal" night when they host a dinner for Wednesday's new boyfriend and his parents.

So, put a witch's shawl on, a broomstick you can crawl on, and come and pay a call on, The Addams family!
Location
Get directions
Rowville Performing Arts Centre
Humphreys Way, Rowville VIC 3178
Questions? Please contact us at: tickets@cppcommunitytheatre.com.au
Please Note:
- If any of your party requires a wheelchair space inside the theatre, please email or call us BEFORE you book tickets.
- Life Members please call 0450 804 856 for your special offers (5pm-7pm weekdays, any time on the weekend).