Armidale Symphony Orchestra "Intimations of Immortality"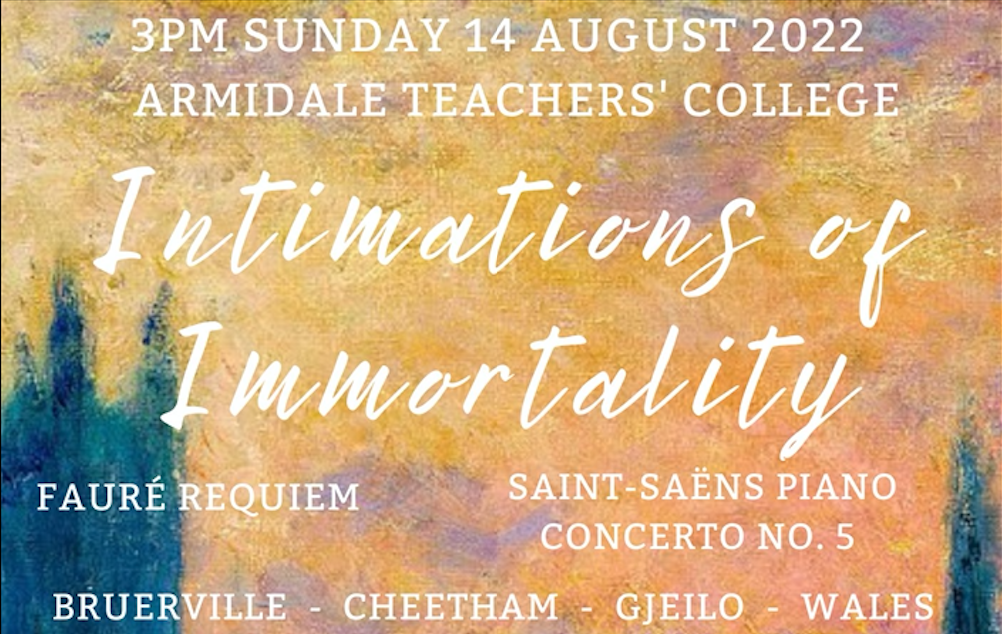 Armidale Symphony Orchestra in collaboration with Fiori Musicali Chamber Choir presents their August concert 'Intimations of Immortality' featuring Fauré Requiem, Saint-Saëns Piano Concerto No. 5 1st mvt. and other exciting works.
Held in the Auditorium of the historic Armidale Teachers' College located on the second floor of the building. Please be advised that access is via a staircase. The Chairlift will be available - however, bookings must be made with Christine - christine@necom.org.au or ph: 6788 2137.
The building is currently undergoing significant renovations, including the installation of a lift.
Sunday 14 August 2022 3:00 PM - 5:30 PM (UTC+10)
Location
Armidale Teachers' College
Corner of Faulkner & Mossman Streets, Armidale NSW 2350
Contact Details