Chisel & Jimmy Tribute RISING SUN at Charles Hotel 1st Oct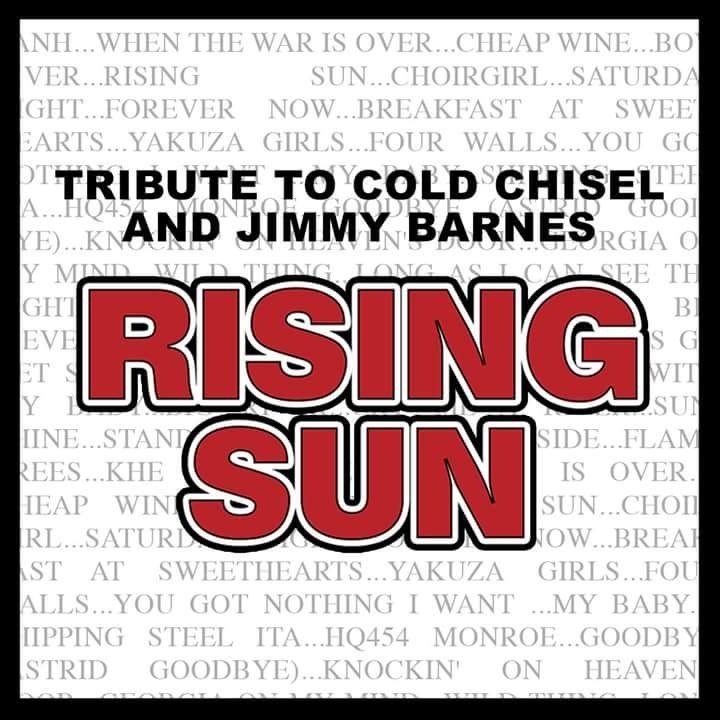 RISING SUN Tribute to Cold Chisel and Jimmy Barnes
Hailed as Australia's best Chisel and Jimmy tribute, RISING SUN has been impressing audiences since 2016 with their take no prisoners salute to these Aussie legends.
RISING SUN blend musicianship and stage presence to recreate Chisels and Jimmy's classics, such as "Khe Sahn", "Working Class Man", "Bow River", "Driving Wheels" and Saturday Night - Plus many more!! A show not to be missed!
Featuring - Ball Breaker - AC/DC Tribute to open the show.
Saturday 1 October 2022 8:00 PM - 11:55 PM (UTC+08)
Location
Charles Hotel
509 Charles Street, North Perth Western Australia 6006
Contact Details