Protein - by Darby James as part of the Queer Comedy Week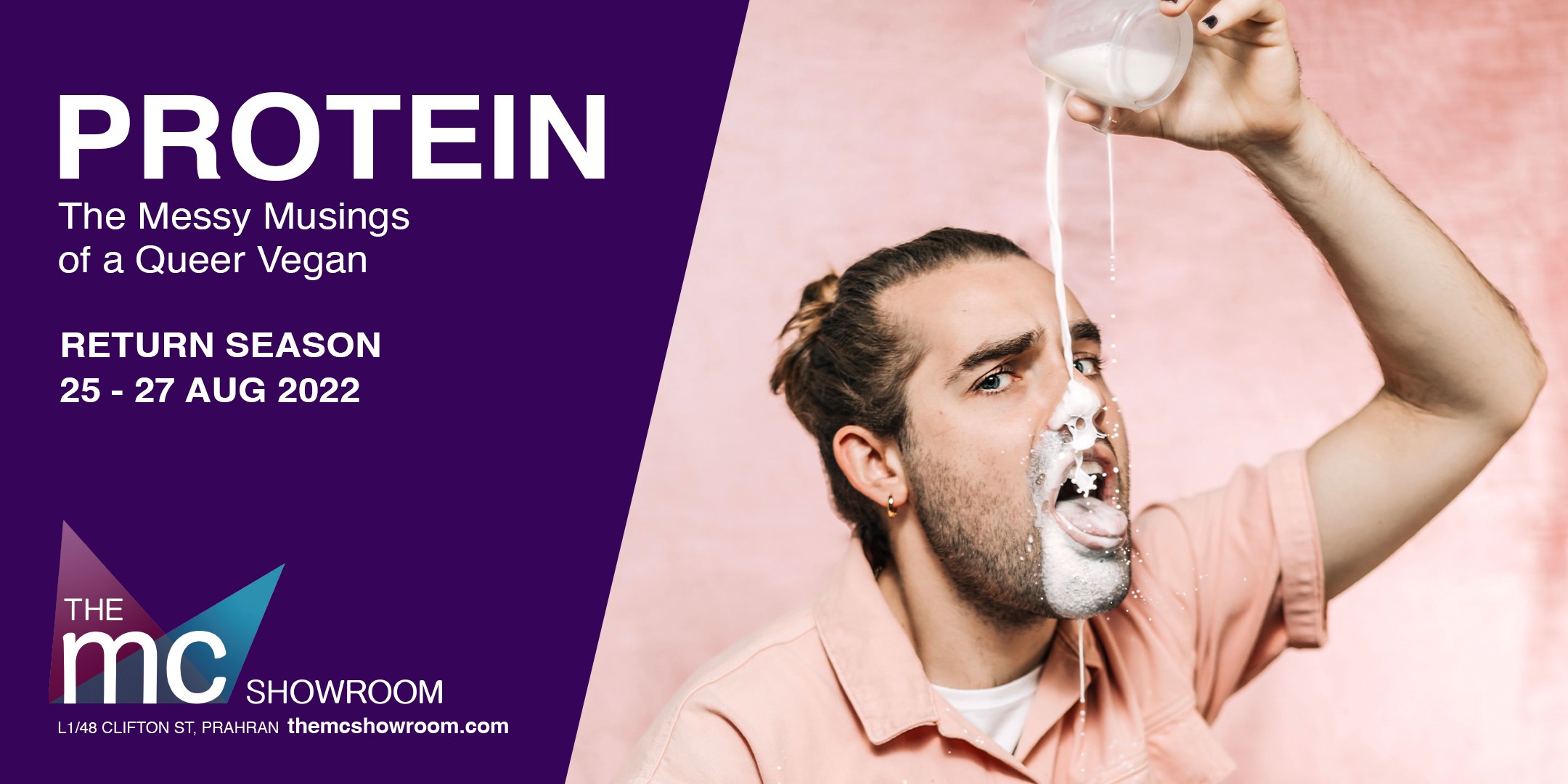 In the midst of an identity crisis, vegan soy-boy Charlie decides to give up pornography and hit the gay dating scene. Sex proves to be a disastrous distraction from self-loathing, and he soon realises that being emotionally unhinged and cynical makes him a difficult romantic candidate. Also, his pet goldfish Bob is horribly depressed.

Queer Comedy Week is The MC Showroom's very first attempt in a curated queer themed show season.

*Contains coarse language, strong sexual references and some strobe lighting. MA15+.
*The venue is on level one and there is no wheelchair accessibility.
Location
The MC Showroom
Level 1, 48 Clifton St, PRAHRAN VIC 3181
Contact Details