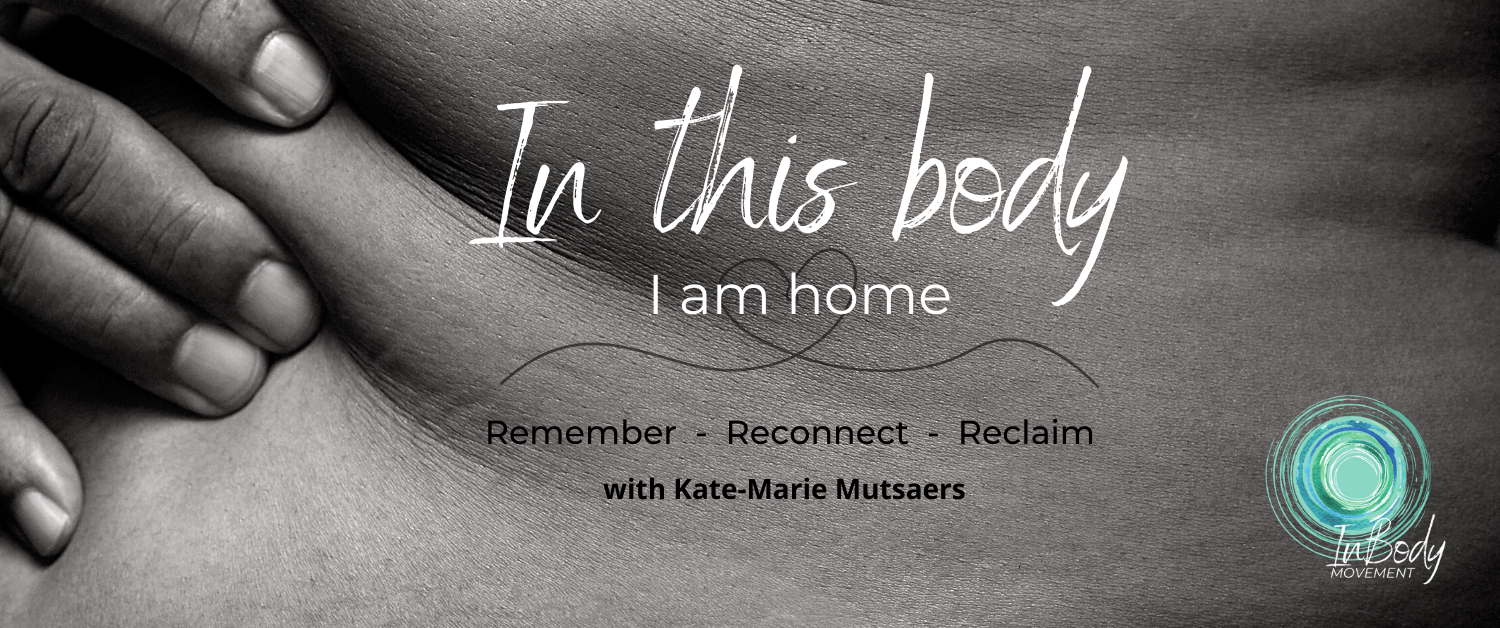 About
"Radical acceptance is the willingness to experience ourselves and our life as it is. A moment of radical acceptance is a moment of genuine freedom" Tara Brach
Join us for this 6 week journey to discover how our body is and isn't home for each of us. With Soul Motion conscious movement, somatic enquires and group connection we will explore the stories of this body, layer by layer. At some point we have all been given body stories that don't belong to us and go in search of new ones. Hopefully ones that allow us to embrace the raw truth of who we really are
With presence and a sense of ground Kate-Marie will facilitate a safe container, to express, explore and embrace each of our unique body stories, from the comfort of your own home. This online series is for all bodies and the invitation is to share a creative and supportive movement odyssey to learn and grow together.
Kate-Marie's passion firstly a human being, a community member and then as a somatic therapist, Soul Motion conscious movement teacher and Samvahan practitioner is to make healing, learning and growing accessible on all levels. It's so vital in this complex modern world that we remember we have expertise of our own bodies, more than any doctor or therapist. If each of us can allow some time to listen, trust and be curious of the wisdom of our bodies, we give ourselves a chance to reconnect and reclaim that which is truly ours In This Body.
2022 – 6 week Online Series - Wednesdays – 17, 24, 31 August & 14, 21, 28 September
7 – 9pm (AUST EST – Sydney) – Check your time zone for correct starting time for you.
Please email Kate-Marie with any other specific questions - inbodymovement@gmail.com
What people have said about their experience of similar immersions
"Wounding or injury are not permanent fixed states, everyone is fluid, interconnected. All components of our lived embodied experience brings us into deep connection to our souls and each other. The medicine is right inside and Kate-Marie facilitates this awareness in community space holding the group with grace and grounded presence" Liz Hearingwell
"A delicious, spacious way to reconnect with your earthen body and remember its simple wisdoms. Kate-Marie offers a beautifully held and curated space" Sonia M
"If you are curious or interested in exploring the power of somatic work in a skilfully run small group by an experienced and capable facilitator, do this series" David Lane
"A very safe, supportive, beautiful facilitated and easy to integrate way to connect deeper with self and others" Sharee
"An opportunity to form a relationship with your body in a new way and remembering of past practices that had been lost long ago. It's a way to reconnect" Dianne P