High Holidays at Shnei Ohr Chabad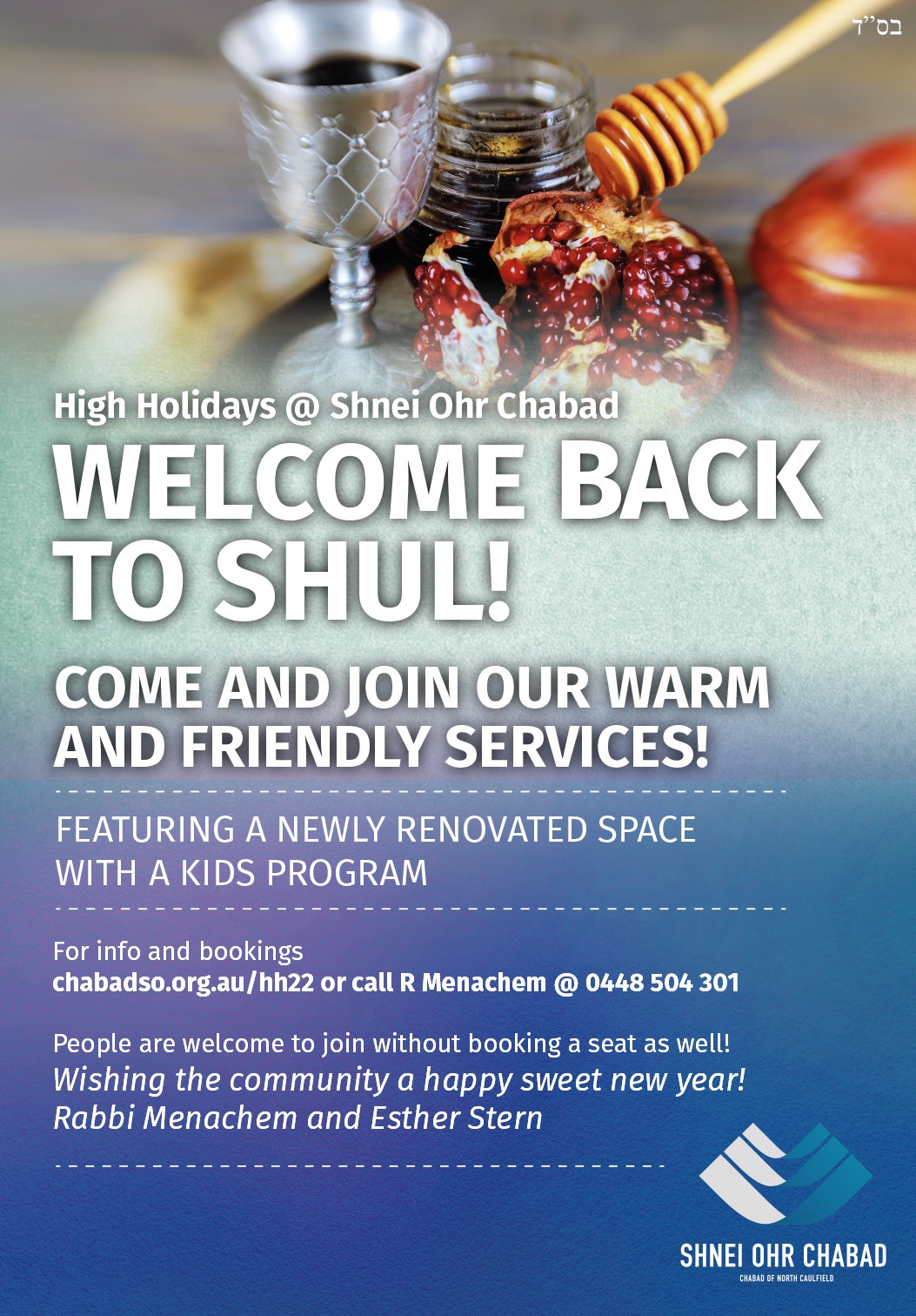 About
Book your seats for the High Holiday prayers at Shnei Ohr Chabad! Come and enjoy our newly renovated shul, with a larger prayer space and a new door designed for easier wheelchair access.

High Holiday Dates:

Rosh Hashanah: 25 - 27 September

Yom Kippur: 4 & 5 October

There will be a kids program during the prayer services.

For instalments or payment plan options, please contact Rabbi Menachem Stern via menachem@chabadso.org.au.

Chag Sameach and Shana Tovah!
Date
Sunday 25 September 2022 6:00 PM - Wednesday 5 October 2022 8:30 PM (UTC+11)
Location
Shnei Ohr Chabad, 347 Alma Road
Caulfield North VIC 3161