Reiki II Campover Retreat - Practitioner Level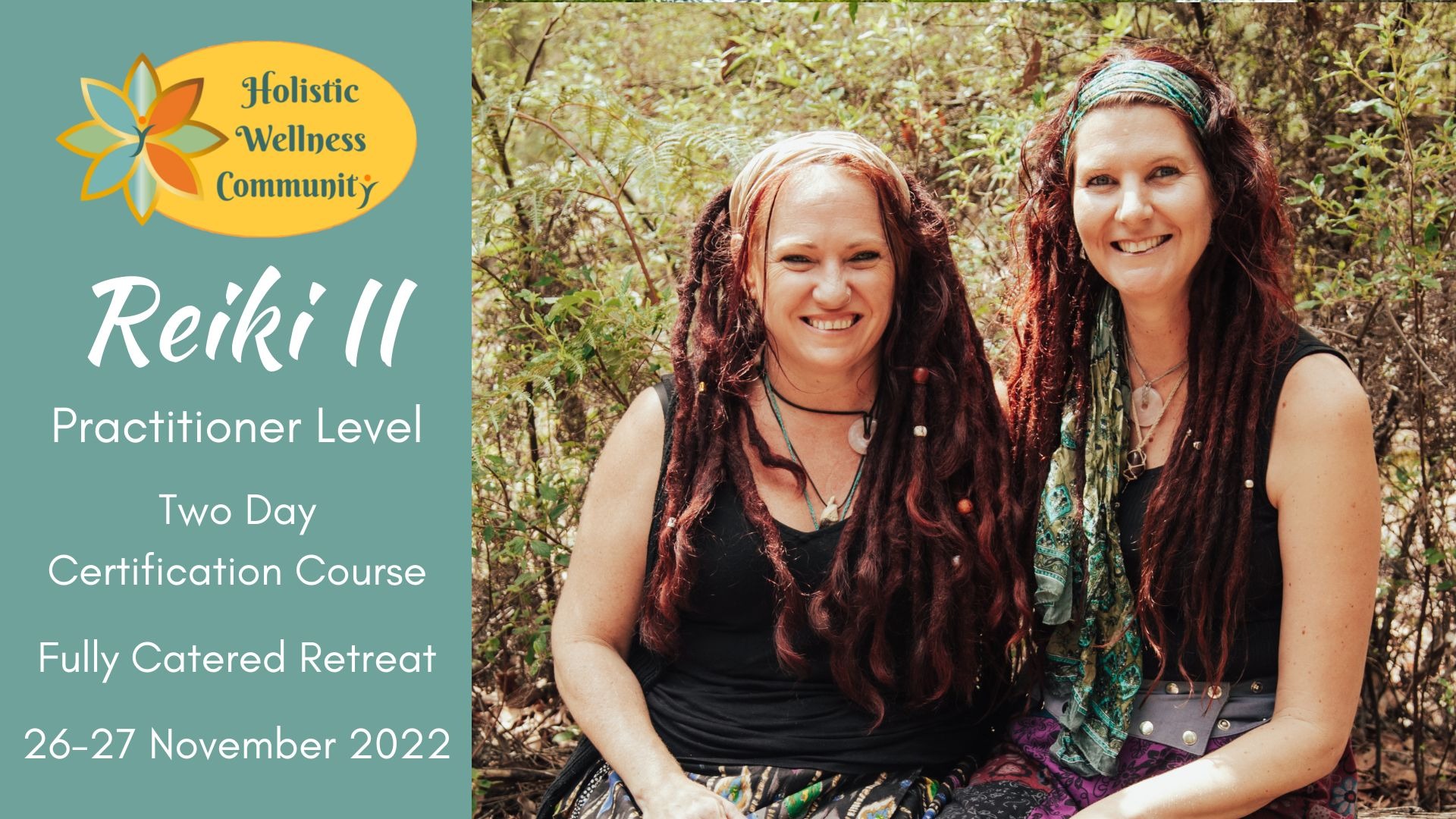 Reiki II brings you to practitioner level. It opens more possibilities and invites a larger expansion of awareness, deepens your intuition, allowing for the healing and personal growth, of yourself and others. You will leave with the skills to practice reiki as a practioner, allowing you to support others through the universal gift of Usui Reiki. During our two days together we will;
• Start each day with a Cacao ceremony which will open our heart space
• Receive 2 reiki attunements
• Learn Usui Reiki symbols and their uses
• Learn spiritual hygiene techniques
• Learn how to send distant healing
• Have extensive practise giving and receiving Reiki
• Learn how to use various tools such as crystals and instruments in a Reiki Session
• Dive deeper into your personal growth
Places are limited for this retreat which will be fully catered with delicious vegetarian meals.
You are invited to stay in shared caravan accommodation or camp at our rural property. Please let us know if you will be staying in our caravan or if you will be setting up your own camping equipment.
What to bring:
Refillable water bottle
Camping gear and bedding (if camping)
Bedding (if staying in the caravan)
Yoga mat Cushion and blanket for meditation
Toiletries
Layers of clothing for warm days and a cool evening
You will receive a manual and certificate upon completion.
We look forward to spending this time with you.
With love and blessings,
Carolyne and Michelle.
Location
Holistic Wellness Community
305 Burnside Road, Meelon Western Australia 6208
Contact Details