INDI MOVIE - THE REGENERATION (SOLD OUT)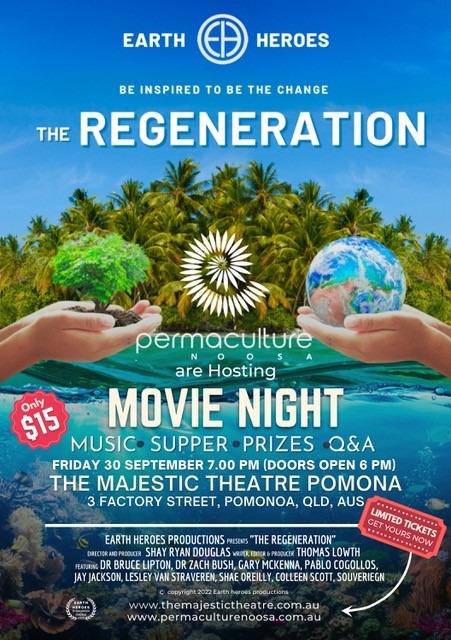 About
The Regeneration is a Documentary told from the perspective of everyday people living extraordinary lives. The film embarks on a journey to explore opportunities for conscious evolution and resolves the importance of expanding individual growth and honoring our responsibilities to the Earth. Supported by insights from leading experts in Permaculture, Reef Restoration and Sustainable Practices, we explore the stories of individuals and organizations who are responding to diverse challenges with regenerative solutions.

Presented in collaboration with Noosa Permaculture. Tickets $15.
Doors & Bar open 6pm. Movie starts at 7pm. Q & A plus supper available.
Location
Get directions
The Majestic Theatre
3 Factory Street, Pomona Queensland 4568