Miss Progress Australia - Project Down Under - Dinner & Show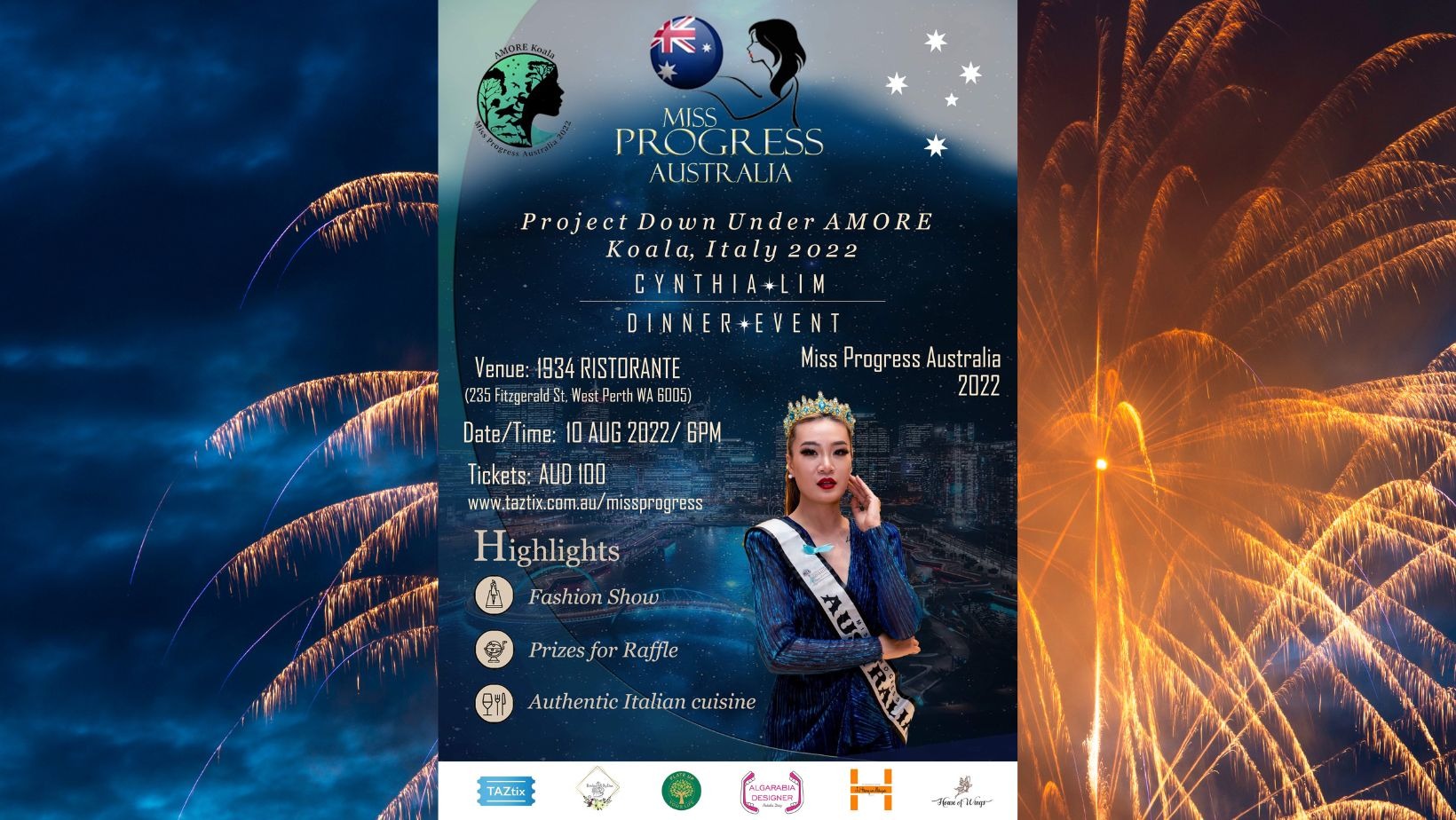 About
Miss Progress Australia raising funds for Project Downunder for AMORE Koala.
Dinner and Fashion Show event.
Dinner & Show: includes Dinner, Fashion Show, MC and Comedy, Raffles, Auction and a glass of sparkling on arrival.
This year's Miss Progress Australia is Cynthia Lim.
She's getting to know more about our wildlife and how to help our loved furry animals to overcome their traumatic accidents such as bush fire, dehydration, car accidents, deforestation issues and so on.
Cynthia is creating awareness through project AMORE Koala to encourage people to help recreate and rebalance for our eco system for the safety, growth and survival of our native animals.
Miss Progress International – Women for Progress is the evolution of the classic beauty contest. Instead of being awarded on appearance alone, Progress International incorporates the concept of progress which must be rooted to values that are important and essential. For this reason each contestant is required to develop a description of her ideas and projects, with reference to one of the four fields – Integration of Cultures, Environment, Health and Human Rights.
Beauties with a Goal
Date
Wednesday 10 August 2022 6:00 PM - 10:30 PM (UTC+08)
Location
1934 Ristorante
235 Fitzgerald St, West Perth WA 6005