THE STORY OF HANSEL AND GRETEL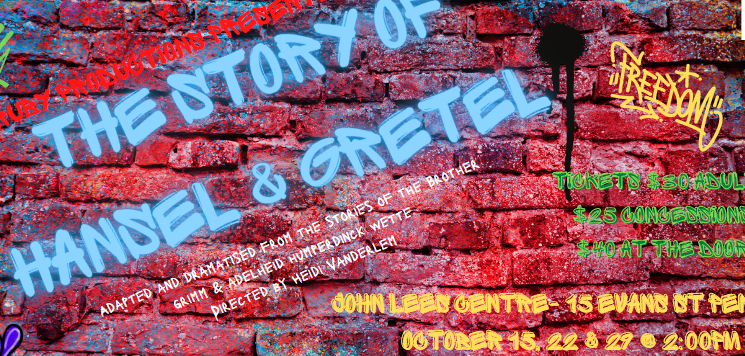 What if Hansel and Gretel were around in the 80's?
Hansel and Gretel meet up with a number of peculiar characters. A fiery old man that guards his little toll bridge. An articulate rock band, and two assistants are in the service of an evil (but extremely funny) baker. She locks poor Hansel in a cage and feeds him nothing but cake! Everyone will cheer Gretel as she outwits the crone and sets free all the children who have been turned into cookies! Every dramatic moment is brought to life, from the night spent in a strange town to the discovery of the gingerbread bakery.
Saturday 15 October 2022 - Saturday 29 October 2022 (UTC+10)
Location
John Lees Center
15 Even Street, Penrith NSW 2750
Sessions
SESSIONS
DESCRIPTION
STATUS