LIVE AT THE GREEK: Agapi and Friends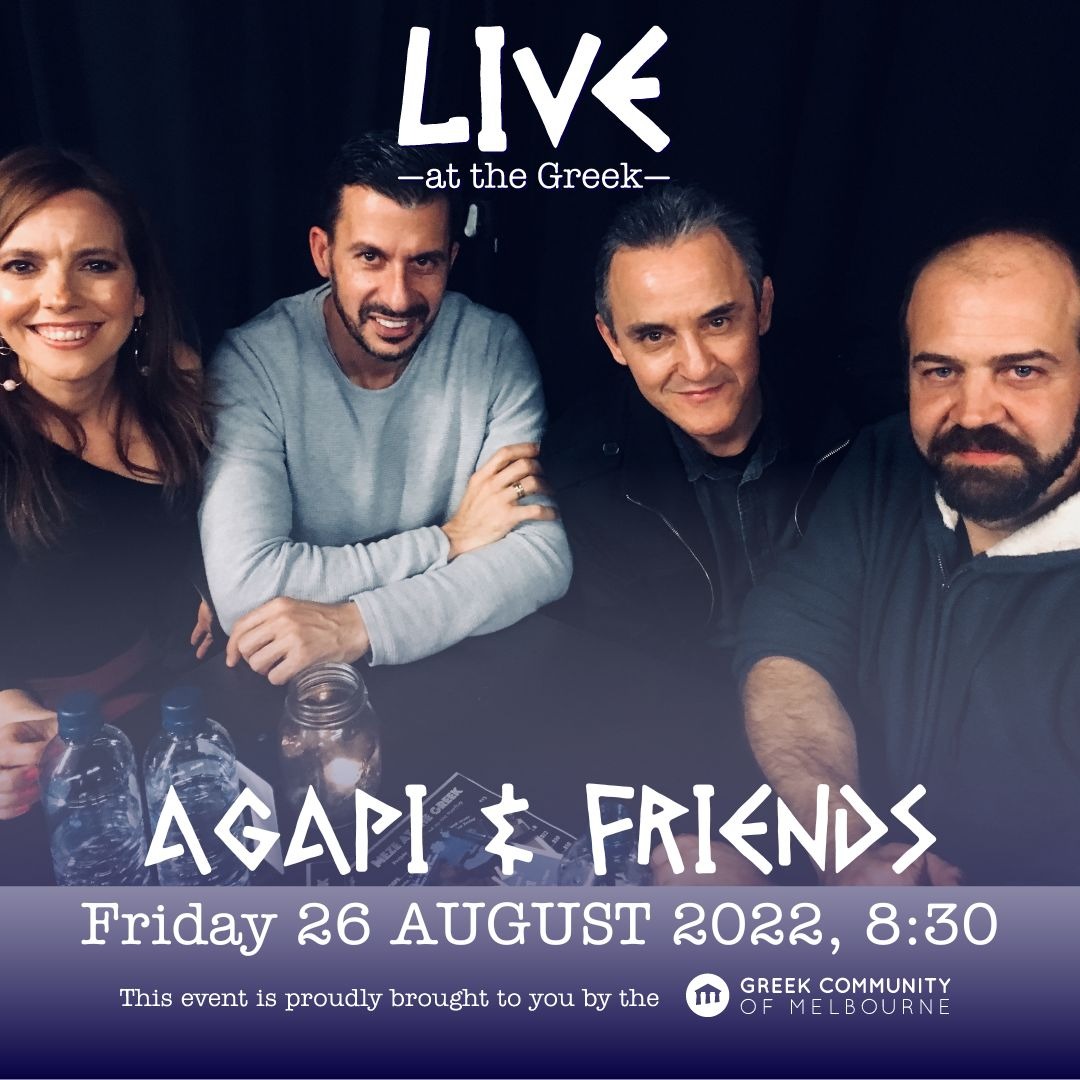 Agapi and Friends are thrilled to be back performing Live at The Greek in 2022 with a stellar line up!
The group pride themselves on their passion and versatility. Their camaraderie is evident and creates a synergy on stage that is infectious.
Seasoned musicians and life long friends, the group have handpicked some of their very favorite timeless Greek classics, paying tribute to legendary artists such as Haris Alexiou, Viki Mosholiou, Poly Panou and Stelios Kazantzidis, to name a few.
Agapi and Friends featuring: Agapi (vocals & keys), Dean Georgalas (bouzouki), Nick Baltas (guitar) & Byron Triandafyllidis (double bass, percussion and vocals).
Sure to be a memorable night.
LIVE AT THE GREEK featuring AGAPI and FRIENDS
Friday 26 August 2022 8:30pm
Bar Open from 7:30pm
The Greek Centre | Delphi Bank Mez
168 Lonsdale Street, Melbourne
Tickets $25 Full | $22 Greek Community Members
CONTACT US:
(03) 9662 2722
tickets@greekcentre.com.au
Get directions