AWEMS Stoke the Fire Conference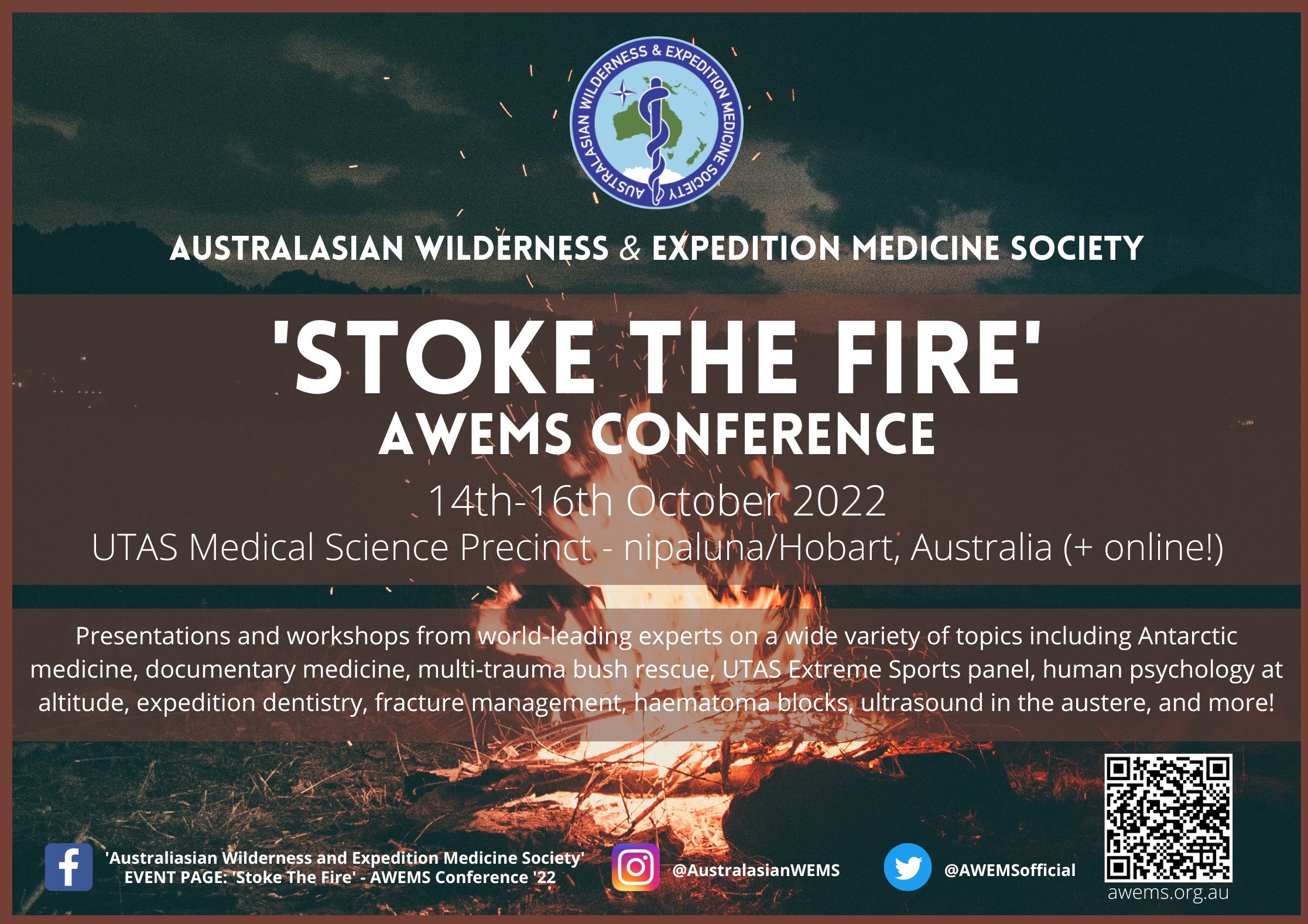 About
The Australasian Wilderness and Expedition Medicine Society presents 'Stoke the Fire' - a conference to inspire and equip you to get outdoors and practice medicine in remote and austere environments!
Become an AWEMS member for exclusive discounts and a FREE t-shirt for EARLYBIRD Member Tickets ('P Member EARLY') www.awems.org.au
We have a packed and exciting program, with world-leading presenters on a variety of topics. We also have 2 affiliated events - UTas Extreme Sports Medicine Panel, and pre-conference POCUS workshop.
ONLINE TICKETS: Our conference is available in-person, or online. Online tickets will have access to the lectures and presentations on Saturday and Sunday, and access to recordings for at least 2 months post-conference (not including conference dinner presentation)
Final Program *Subject to change only if absolutely necessary!
Date
Friday 14 October 2022 5:00 PM - Sunday 16 October 2022 5:00 PM (UTC+11)
Location
School of Medicine, University of Tasmania, Hobart