SNEZ: The Fisher on the Sea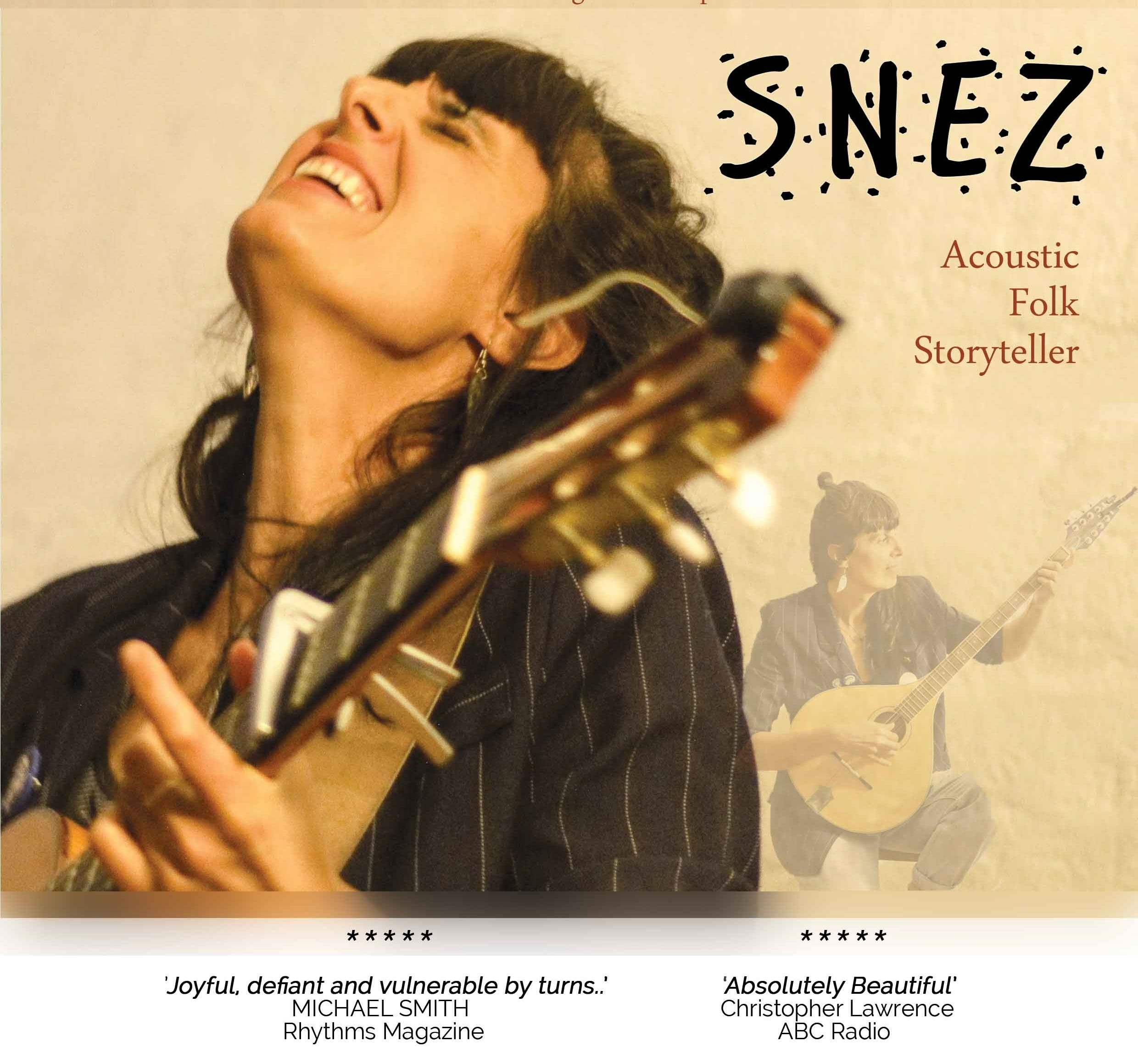 About
Australian contemporary folk singer/storyteller, Snez is touring through on her way to a major folk festival in South Australia and will stop off in Warragul for a very special concert on Sunday 2nd October.
With a challenging year (and more) battling pandemics, the one thing that has surely been missed is the magic of live concerts such as this, especially by artists like the committed grass-roots tourer, Snez.
Snez will be joined for this concert by local act, the fabulous Libby Willems, who brings her own very special voice and storytelling. Libby's songs and stories are relatable, optimistic yet real. A Gippsland-girl through and through, her singer/songwriter talent has been quietly refining, shaped by the ups and downs of life, and is now being revealed to a world that needs to take a breath, kick off its shoes and be made comfortable with a good cuppa with friends.
Location
Get directions
Wesley of Warragul GA
64 Victoria Street, Warragul Vic 3820