Australian Friends of the Camino Conference 2023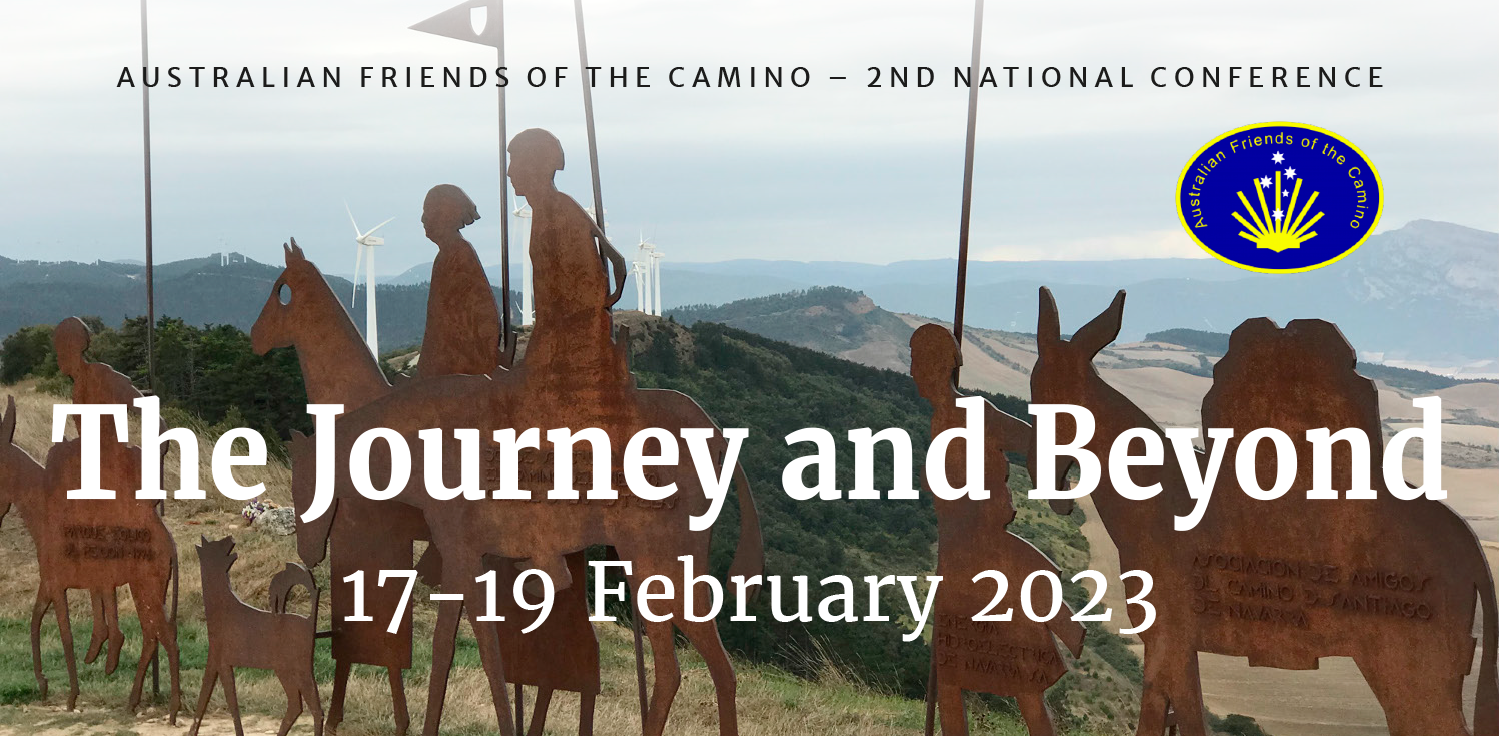 The Camino de Santiago brings many gifts to those who walk it.

This will be a celebration of 'all things Camino' and a chance to reconnect with other pilgrims for a weekend of memories, information, and fun including an exciting mix of presentations, workshops, displays, walking and reflection time. The focus will be 'The Journey and Beyond' – a chance to relive your Camino experiences with fellow 'peregrinos', share knowledge with new pilgrims planning their first Camino, and enjoy that treasured Camino camaraderie.
Ticket Prices:
AFotC Member..............$440
General Admission.......$485 (To join the AFotC (from $30pa), go to www.afotc.org/about/membership/)
Non-residential.............$300
Day Tickets........$100 - $150
(NB TryBooking add a 2.5% + $0.50 fee)
Location:
Edmund Rice Centre Amberley
7 Amberley Way,
Lower Plenty
VIC 3093
Sessions
SESSIONS
DESCRIPTION
STATUS