Living in the moment half day course Port Macquarie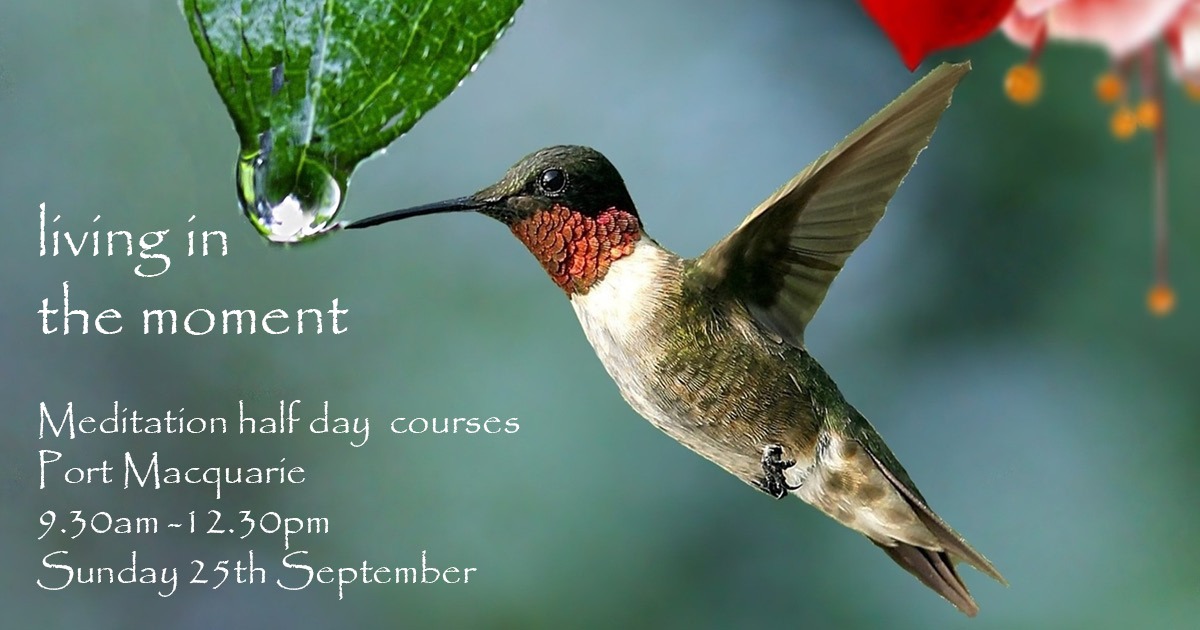 In our busy lives we find it very difficult to relax and enjoy the moment. Even while we are doing the things we like, our mind is never in the present, we are constantly making plans for the future or worrying about what might happen next. In this half day course we will learn how to let go of this bad mental habit so that we can make the most of every moment of our life and begin to discover its true meaning.

Everyone is welcome, no previous experience is required.
Sunday 25 September 2022 9:15 AM - 12:30 PM (UTC+10)
Location
Emerald Downs Community Centre
100 Ocean Drive, Port Macquarie NSW 2444