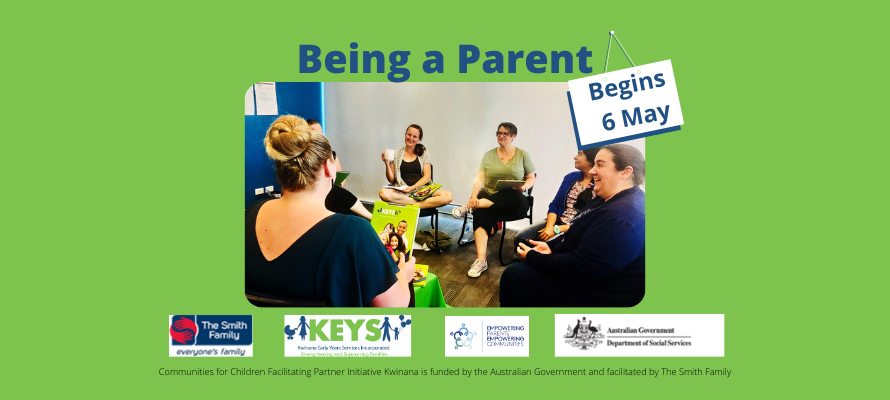 Baby & Us is a structured group for parents and carers of a baby aged under 9 months, which is led by local parents.

Over 9 weeks, you will learn about bonding with and caring for your baby, recognising your baby's needs, and how you can meet these, while also looking after yourself.

Runs on Thursdays from 14 October to 9 October, from 10am to 12pm at the John Wellard Community Centre

Online registrations will be followed up with a phone call. Enquiries can be directed to KEYS on 9439 1838.
Tuesday 11 October 2022 - Tuesday 18 October 2022 (UTC+08)
Location
Darius Wells Library and Resource Centre
Robbos Way, Kwinana Town Centre WA 6167
Contact Details