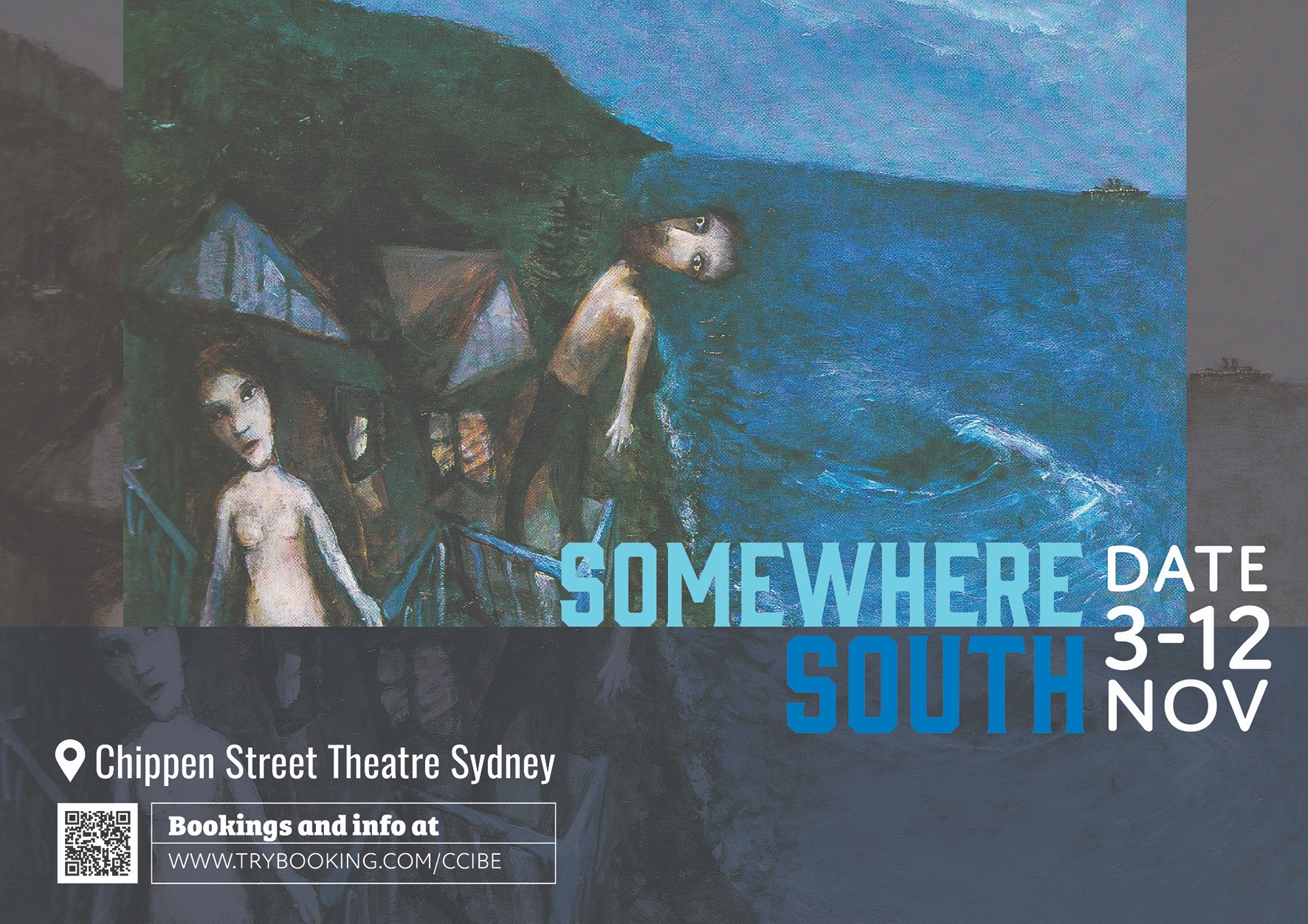 About
On the occasion of the centenary of the visit of eminent English novelist D.H.Lawrence to Australia in 1922, Playscript is proud to announce a season of the theater work "Somewhere South" which explores events, characters and ideas related to that visit. The show uses an exciting mix of styles, including drama, magic realism, verse, movement and narration, to capture the ideas and characters of Lawrence, as well as his encounters with left and right wing groups and leaders. The dramatized characters of Kangaroo and Struthers tick off ideas and polarities of public life that are still relevant today. Personally, and in his writing and thinking Lawrence was transformed by his experience of beauty in the ocean bush and mountains of the south coast.
This work draws on Lawrence's book "Kangaroo" written when he was in Australia. Shaun Foley plays Lawrence, Mel Day his wife Frieda, Dominic Collier plays multiple roles (Kangaroo, Struthers, Jack, Ezra Pound), and Katrina Maskell plays Victoria and the Muse who serves as the whimsical narrator. The show uses the striking images of Archibald winning painter Garry Shead from his D.H. Lawrence series as part of its style.
The work is written by Geoffrey Sykes, who has had over thirty professional presentations of his work. It was first presented a decade ago at Thirroul, near where Lawrence stayed, where it was very well received, and it re-presented at time of centenary with a strong cast. This is an entertaining, thought provoking work with important perspectives on Australian identity and values.
Location
Get directions
Chippen Street Theatre
45 Chippen Street , Chippendale NSW 2008
Donations for this production can be made at https://www.trybooking.com/au/donate/playscript