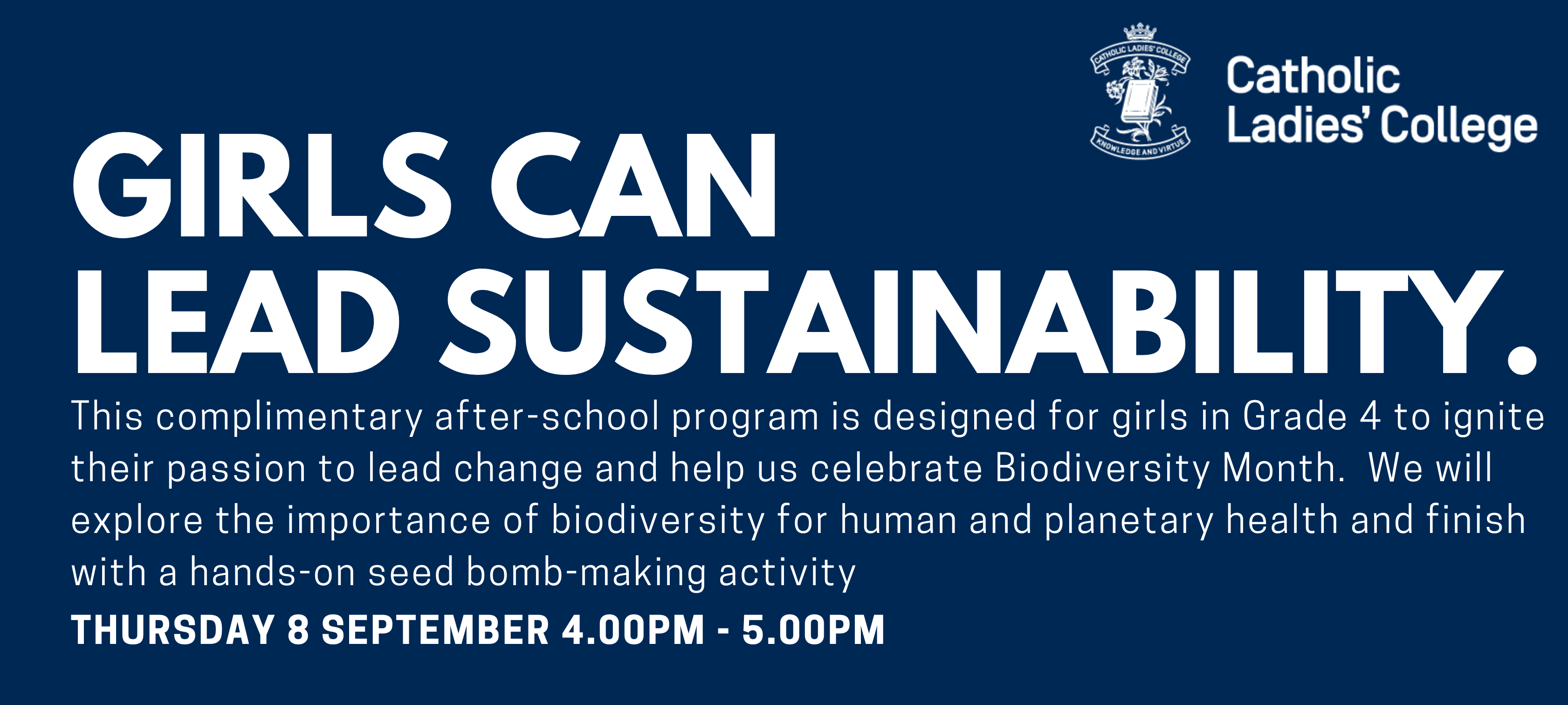 This complimentary after-school program is designed for girls in Grade 4 to ignite their passion to lead change and help us celebrate Biodiversity Month. We will explore the importance of biodiversity for human and planetary health and finish with a hands-on seed bomb-making activity.
Get in quick as we have no doubt this will also be booked out.
Course Dates: Thursday 8 September 4.00pm - 5.00pm
at Catholic Ladies' College - 19 Diamond Street, Eltham
By booking a place in this course I understand that photos will be taken of the children in the course and used for promotional purposes by Catholic Ladies' College. No names of students will be used alongside the photos.