West Australian Mandolin Orchestra SPRING CONCERT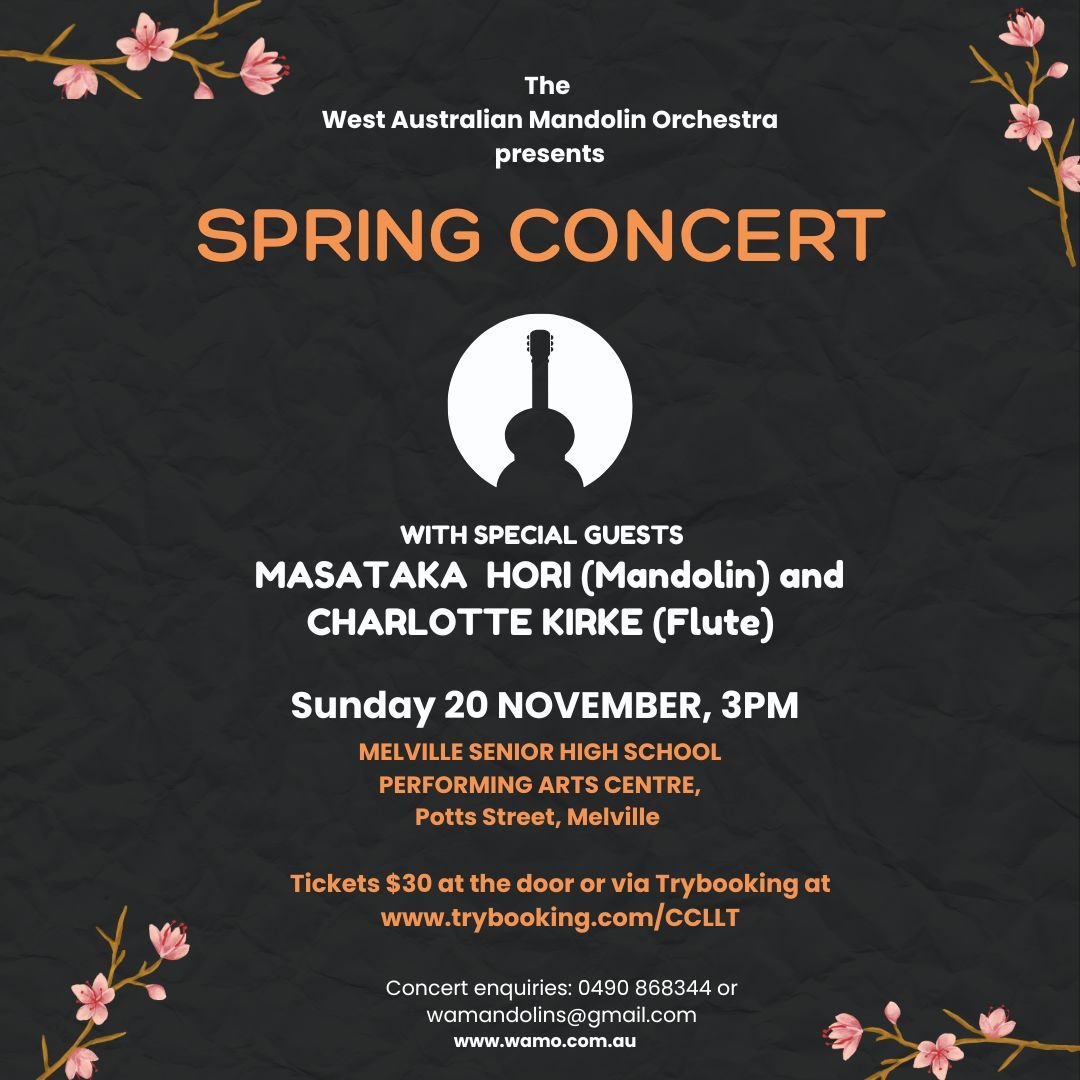 Spring Concert: an Afternoon Concert with the West Australian Mandolin Orchestra.
Come and enjoy the unique sound of Perth's only plucked string orchestra. Special guest Masataka Hori, one of Japan's finest mandolinists, will share the concert with WAMO performing a short set of solo mandolin pieces. Masataka is renowned for his exquisite playing and blending of musical genres.
Local flautist Charlotte Kirke also will join the orchestra to perform "Rhapsodie", a work by composer Hermann Ambrosius for Flute and Mandolin Orchestra.
Location
Melville Senior High School Performing Arts Centre
Melville Senior High School , 18 Potts Street , Melville WA 6156