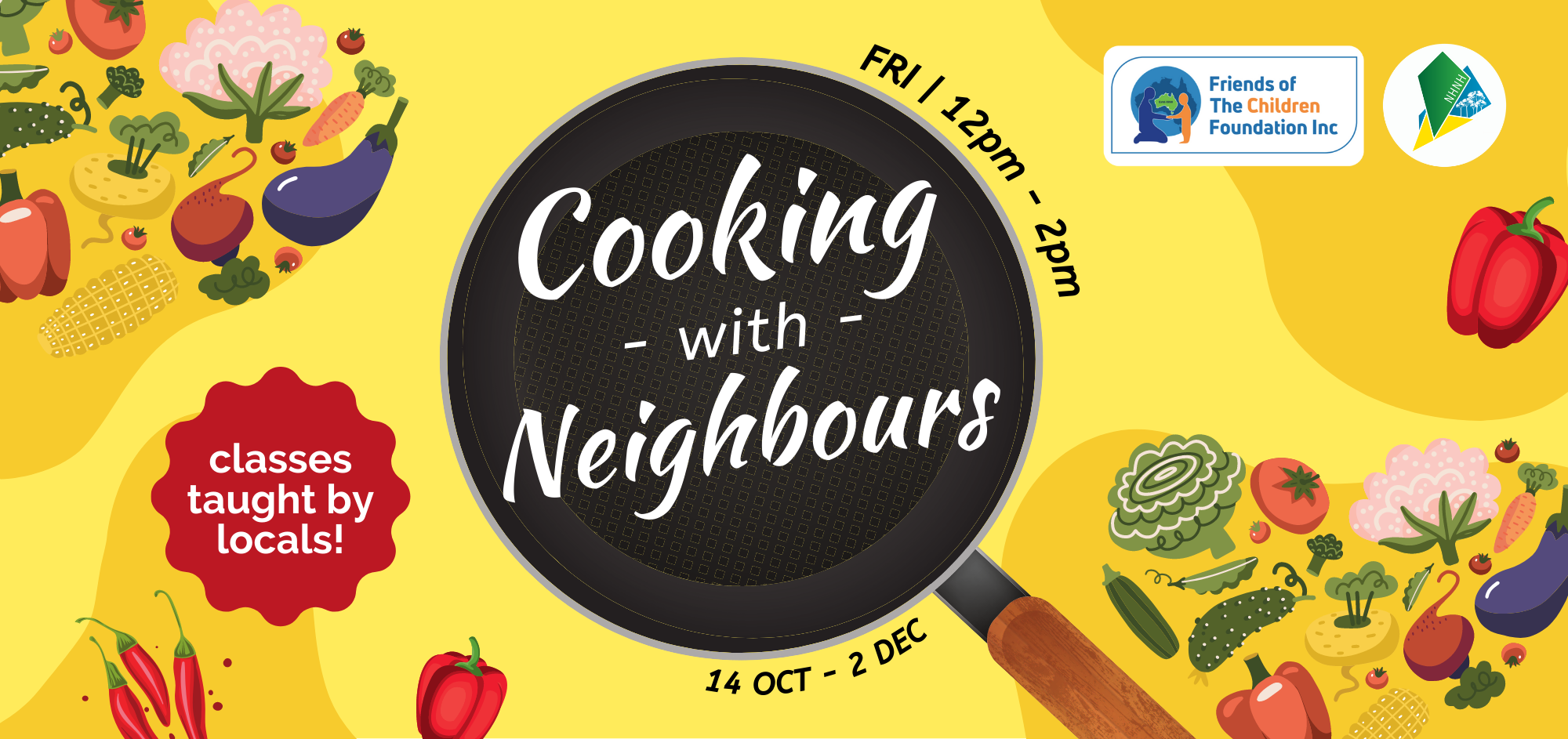 About
In partnership with the Friends Of the Children Foundation, we are running an international community cooking program!

You will have the opportunity to learn how to cook 8 easy dishes (vegan and/or vegetarian) from different cultures taught by members of the local community in Notting Hill!

Classes are $10 for each session. You do not have to attend every class, select which one/s you would like to attend via the booking link. The program will be running for 8 weeks from 14 Oct to 2 Dec, Fridays 12-2pm.
Class Schedule:
14 Oct : Jenny Chua; Hakka Tea Rice
21 Oct: Indu Kochhar; Vermicelli Cooked in Milk, Veg Pakora with Mint Sauce.
28 Oct: Giulia Biviano; Spaghetti con Pomodoro, Zucchini and Melenzane
4 Nov: Indu Kochhar; Dhokla with Semolina Halwa
11 Nov: Subha Balasubramanian; Dosa and Chutney
18 Nov: Jules Barnard, Vegetarian Cornish Pasties
25 Nov: Mashid Babzartabi, Zeytoon Parvadeh, Mirza Ghasemi with Basmati Saffron rice and Persian rice pudding with Saffron Fereni (3-5pm)
2 Dec: Subha Balasubramanian, Roti and stuffed Paratha
Dates
Friday 25 November 2022 - Friday 2 December 2022 (UTC+11)
Location
Get directions
Notting Hill Neighbourhood House
37 Westerfield Drive, Notting Hill Victoria 3168