2022 Edward Said Memorial Lecture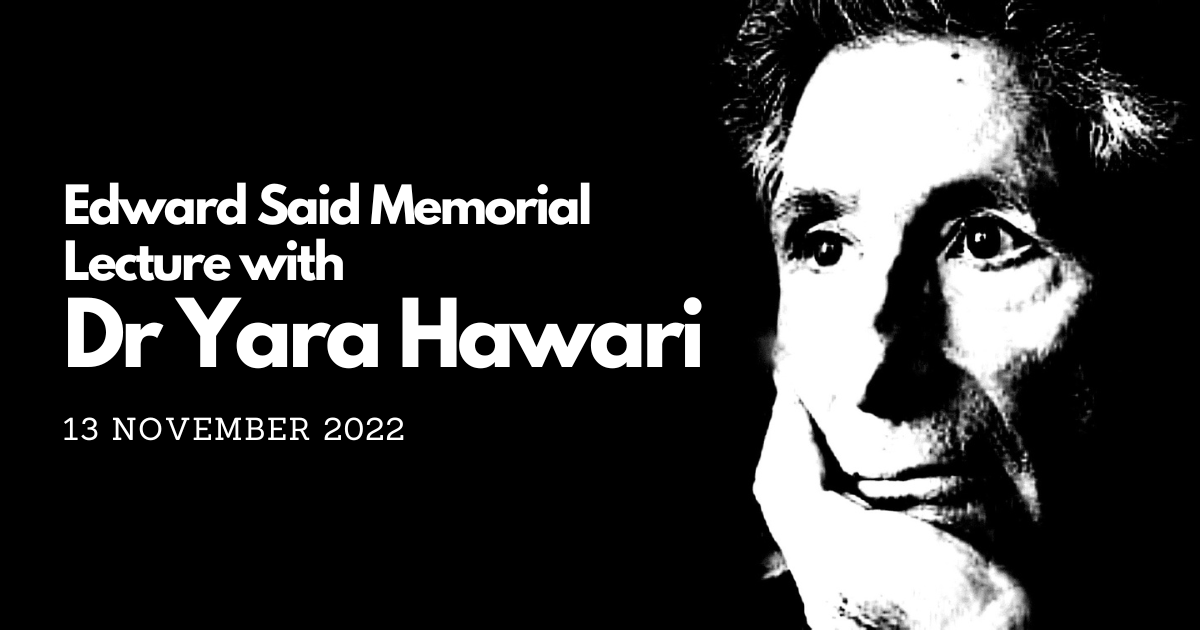 Each year, AFOPA presents a guest speaker who challenges us to take a different view or see new possibilities for change. This year we are proud to invite you to a lecture by renowned policy analyst and change advocate Dr Yara Hawari.

Sunday 13 November 2022 - 7.00 pm (ACDT) - live online from Palestine, via Zoom
SA 7.00 pm / Qld 6.30 pm / NSW, Vic, Tas, ACT 7.30 pm / NT 6.00 pm / WA 4.30 pm

Dr Yara Hawari - Imagining a Palestinian Future: Re-internationalising the Palestinian Struggle
As we enter into the eighth decade of the ongoing Nakba (also known as the Israeli settler colonial project), Palestinian land continues to be annexed whilst Palestinians themselves continue to be displaced, incarcerated and ghettoized. All of this is in addition to a global shift towards the far right which has made it increasingly harder to imagine a liberated Palestine and a decolonial future. Yet it is possible. The first step is recognising that Palestine is not an exceptional case – rather it is an example par excellence of how (settler) colonialism, patriarchy and capitalism come together to oppress an indigenous population. Palestine must thus be situated as an integral part of the international struggle for a just world.
Registration closes 6.55 pm ACDT on 13 November 2021
You will receive your link to join the lecture when you register
Location
Online Webinar via Zoom