Pegasus-EWA EduSeries: Gutbusters seminar with David Byrne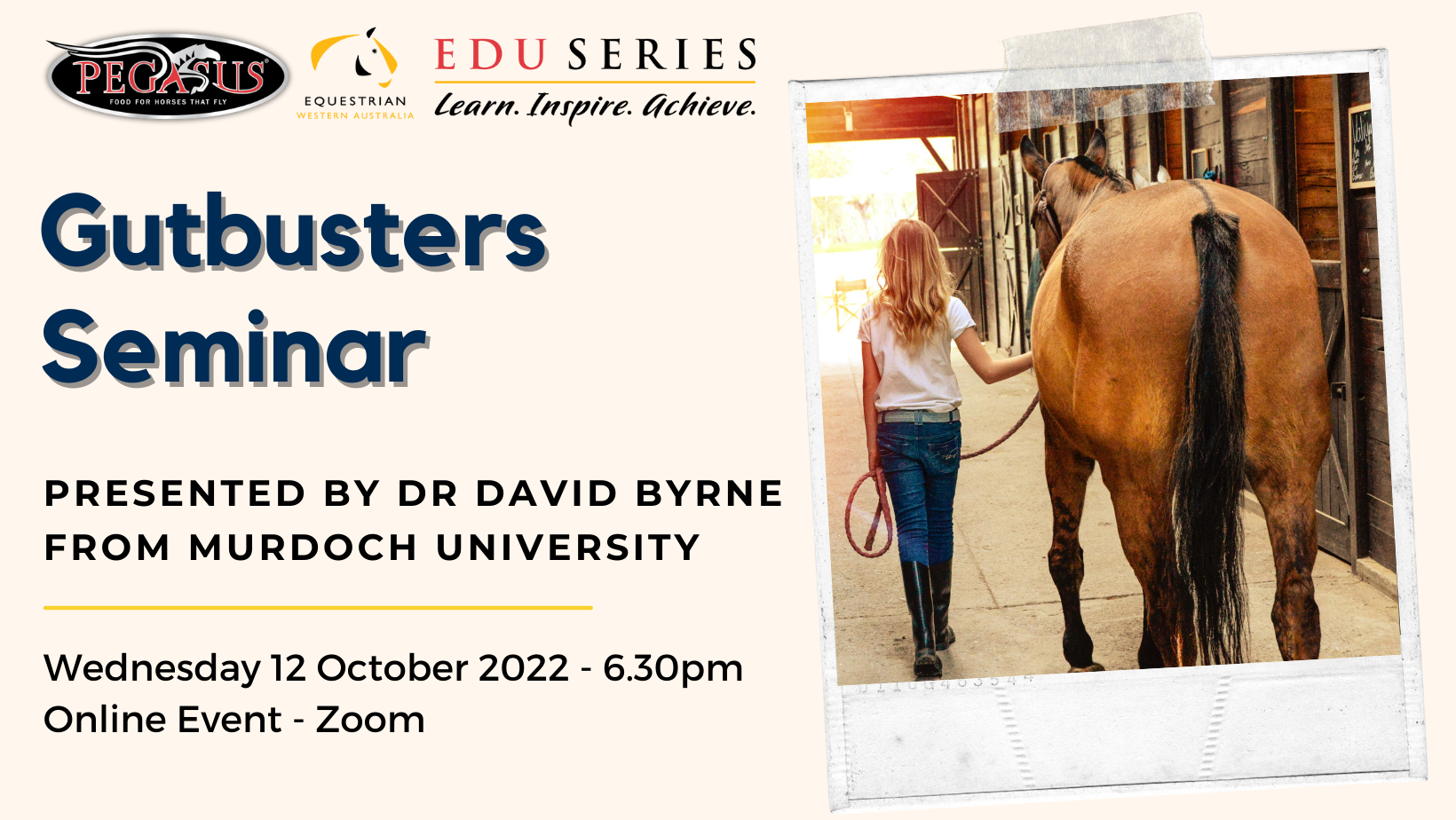 About
Join us for this online event via Zoom with Dr David Byrne, Senior Lecturer in Equine Medicine from Murdoch University.

This "Gutbusters" seminar will see David updating us on medically-treated gastrointestinal disease in horses, with specific mention of glandular gastric disease, equine coronavirus and hindgut ulceration. There have been many advances in the understanding of gastrointestinal disease over the last two decades.

However, there are also areas that are misunderstood and areas about which many gaps remain. This talk aims to summarise recent evidence on topical areas of gastrointestinal medicine, with particular focus on equine glandular gastric disease, equine coronavirus, and the mystery that may or may not be hindgut ulceration.

David Byrne
MVB MVetClinStud MVetIntMed MANZCVS FHEA DipACVIM (LAIM)
Murdoch University

The Zoom link for this event will be emailed to all attendees closer to the event date.
Date
Wednesday 12 October 2022 6:30 PM - 9:00 PM (UTC+08)
Location
Online event access details will be provided by the event organiser