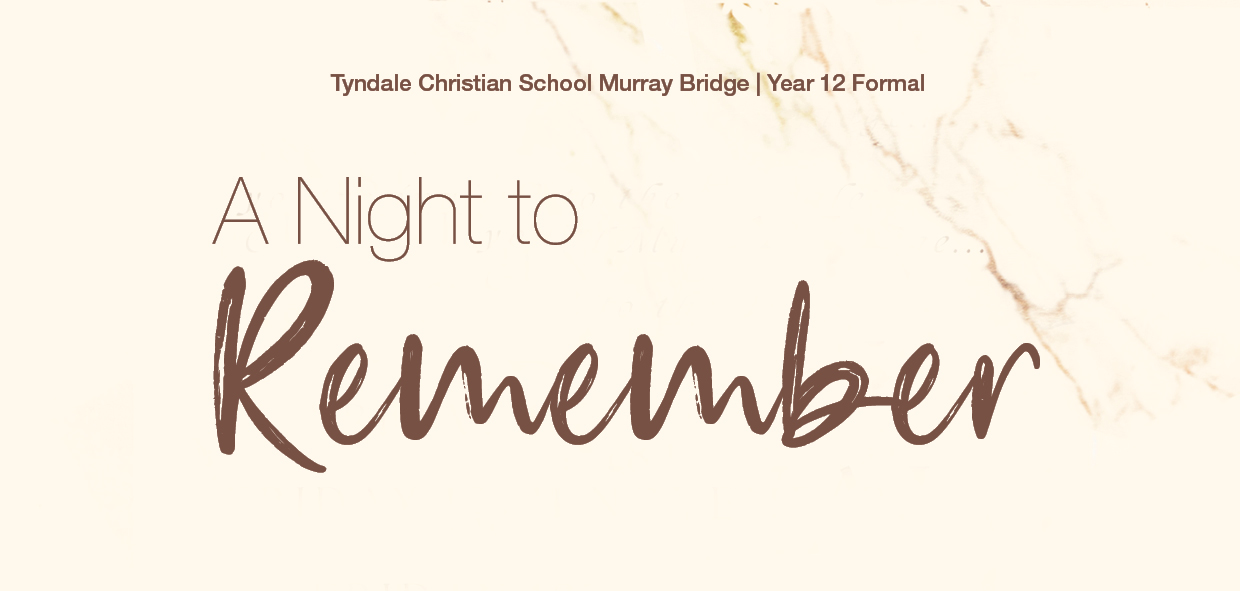 You are invited to the

Tyndale Christian School - Murray Bridge
Class of 2022 Year 12 Formal
Tyndale Christian School - Murray Bridge is delighted to invite you to attend our Class of 2022 Year 12 Formal. Please join us in celebrating the wonderful achievements of our Year 12 students at Auchendarroch House.
Please note that this Year 12 event is open to our Year 11 students, as well as the Parents/Guardians of the graduating Year 12 students.
DATE AND TIME
Friday 18 November 2022 from 6:00pm to 8:30pm
VENUE
Auchendarroch House
17 Adelaide Road
Mount Barker SA 5251
COST
$50 Per Person
Contact Details
Lyndsae Lewis - Deputy Principal of Teaching and Learning
Contact on 08 8351 4613 or click here to email
This is a smoke and drug free event.
The School's Privacy Policy sets out how the School will collect and use your personal information. The School is bound by the Australian Privacy Principles contained in the Privacy Act 1988.
The Privacy Policy is available from our website or click here to email.
Get directions