Taggle User Group Conference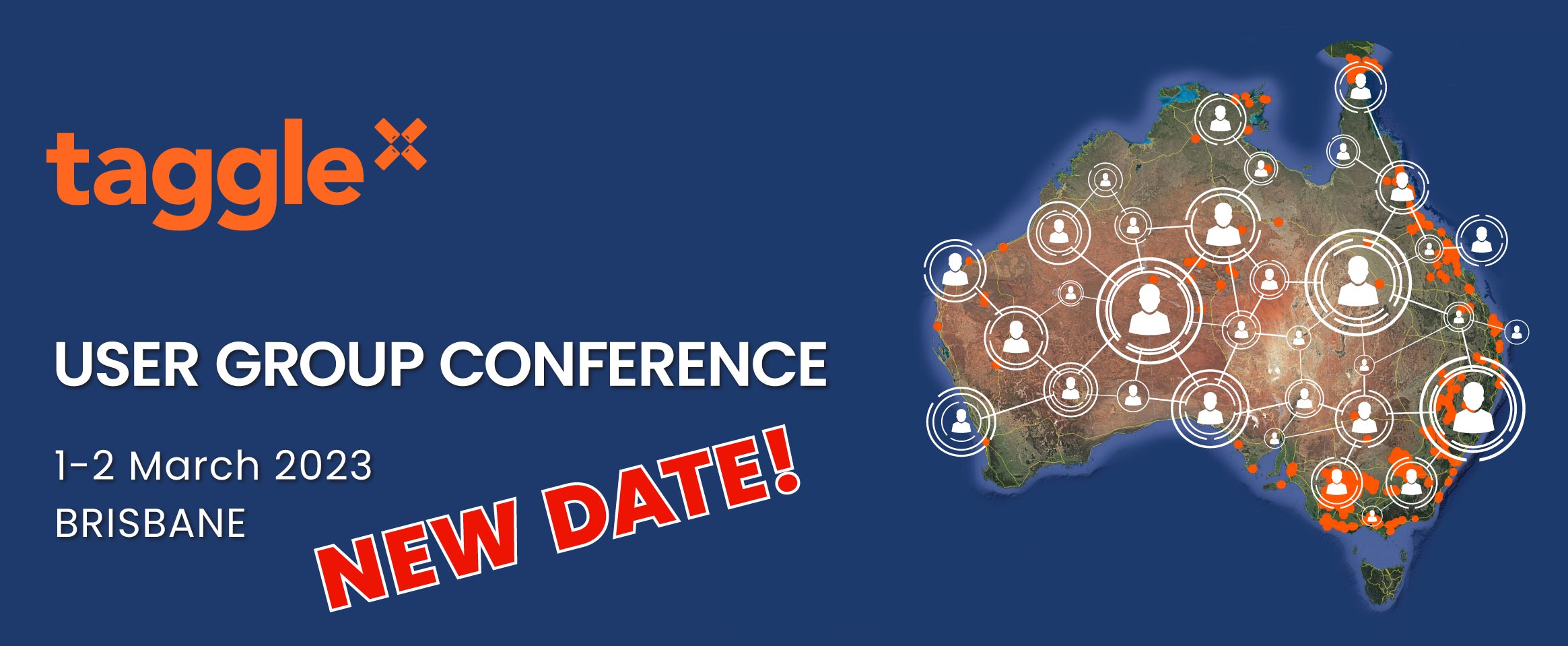 About
Join us for two days of informative discussions, presentations, technical training, and networking opportunities with other Taggle customers.

This is one of our most valuable training opportunities, as a room full of like-minded individuals with similar challenges sharing knowledge will help you learn how to get the most out of your system.

The conference is suited for anyone whose role involves working with Taggle technology or the data delivered by the system. This includes water management teams, operators, customer service, billing, infrastructure management and decision makers.

Should you be willing to present your experience or be part of a panel please do get in touch. Sharing knowledge is what drives best practice and provides vision for the future. Any input and insights gained at the conference provided by customers will contribute towards Taggle's future roadmap, and a view to changes that Taggle will be undertaking to better service our customers.
Date
Wednesday 1 March 2023 9:00 AM - Thursday 2 March 2023 5:00 PM (UTC+11)
Location
The Pavilions at Allan Border Field
1 Greg Chappell St, Albion QLD 4010