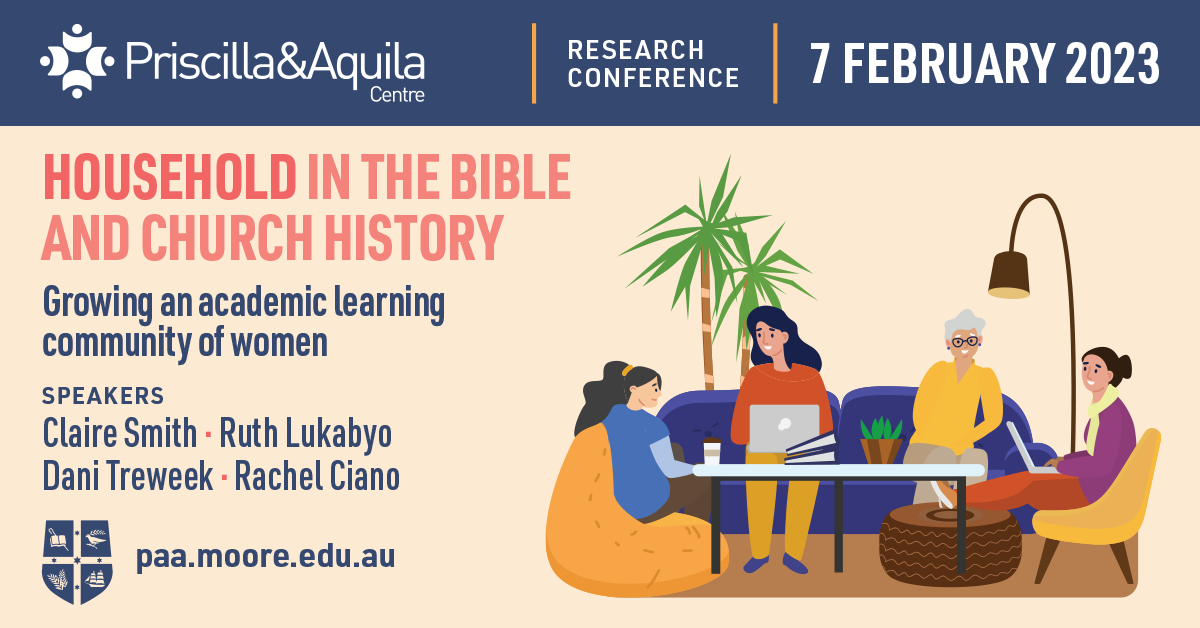 P&A Research Conference 2023
When:
Tuesday 7th February 2023, 9.00am - 2.45pm
Where:
Lukyn Williams Room, Moore Theological College, 1 King St, Newtown and via livestream.
Speakers:
Claire Smith, Ruth Lukabyo, Dani Treweek and Rachel Ciano
Timetable:
9.00am - 10.00am: Session 1
10.00am - 10.15am: Morning Tea
10.15am - 12.30pm: Session 2
12.30pm - 1.30pm: Lunch
1.30pm - 2.45pm: Session 3 ( including Q & A )
Cost:
In person: $60 + booking fee
Livestream (individual): $40 + booking fee
Concession: $45 + booking fee
Moore College students and student spouses, staff and staff spouses: $30 + booking fee
Faculty and speakers: free
Online ticket sales close at 12 noon, Wednesday 1st February. Please RSVP before then.
Location
Moore College
1 King Street, Newtown NSW 2042
All event attendees agree to the storage and use of their information in accordance with the Moore College
Privacy Policy
and use of photography / video footage in accordance with the Moore College
Information Release Statement
.