Disney LITTLE MERMAID jr - JUNIOR CREW (SOLD OUT)

Ariel, an inquisitive and adventurous mermaid and youngest daughter of King Triton, is fascinated by the human world. She collects human 'junk', much to the worry of her best friends Flounder and mentor Sebastian, and to the amazement of Scuttle the seagull (and self-proclaimed expert on 'human stuff')! One day Ariel catches sight of a human called, Prince Eric, and longs to live in his world. Two slithery eels, Flotsam and Jetsam take Ariel to see a magical sea-witch Ursula an octopus, with whom she trades her tail and voice for legs and a life on the land. But the deal is not what it seems, as life under the sea is turned upside down and Ariel and her friends must work together to save their world!
DIVE into this fun adventure and join the Junior Crew as they MAKE A SPLASH with this fun-tastic tale 'under the sea!'
SEASON: FRIDAY 11 to Sunday 20 November 2022
VENUE: PEACOCK THEATRE
77 Salamanca Place, Hobart Tasmania 7000
NOTE: This show has double and triple casts (check below) and please email: shows@musicaltheatrecrew.com if you need to check performance dates/times.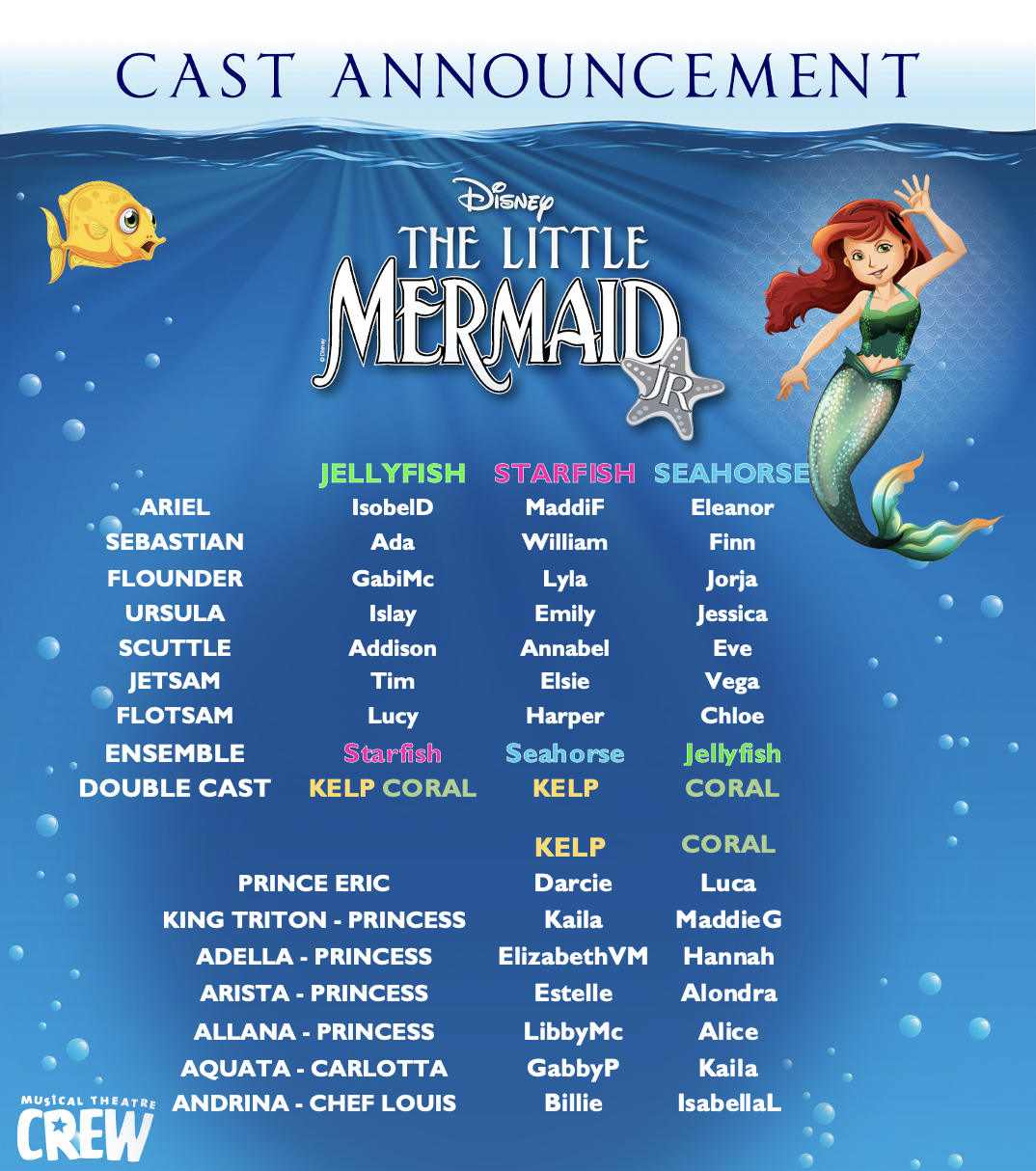 The delightful team at Tricycle Cafe will be opening the cafe prior to each show, selling snacks, water, coffee/tea, juices and more.