AUDITIONS- Shrek The Musical Jr - Mornington Peninsula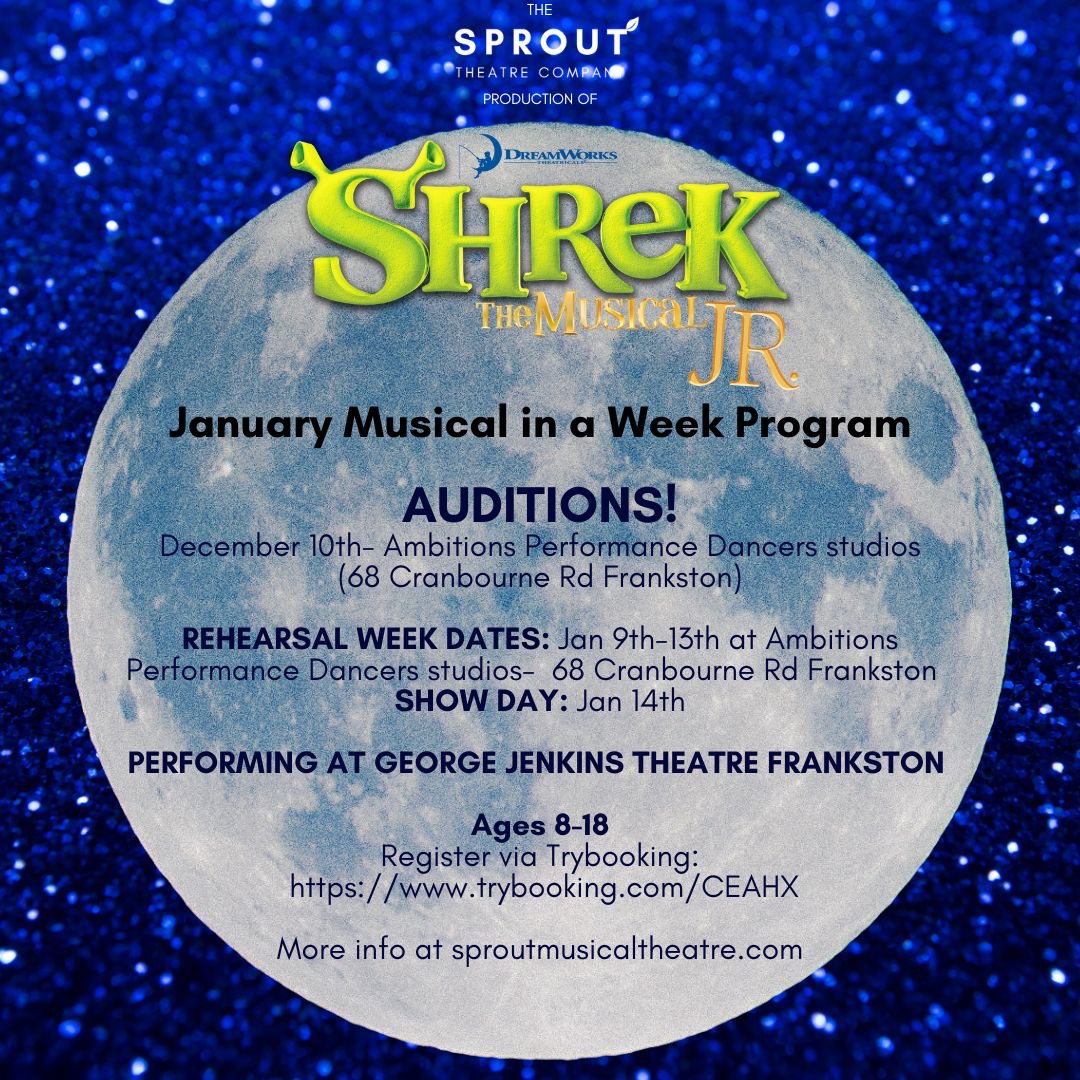 Mornington Peninsula Musical in a Week- See website for more info. Ages 8-18
If you are hoping for a part with solo lines please book a SOLO audition slot and prepare a song (1 verse and 1 chorus is plenty) and bring a backing track.
If you are hoping for a group part with no or very minimal solo lines you can book a GROUP slot and you don't need to prepare anything.
Audition fee will be deducted from show fee.
Saturday 10 December 2022 10:00 AM - 2:00 PM (UTC+11)
Location
TBA
Frankston Vic
Contact Details