Torquay summer silent disco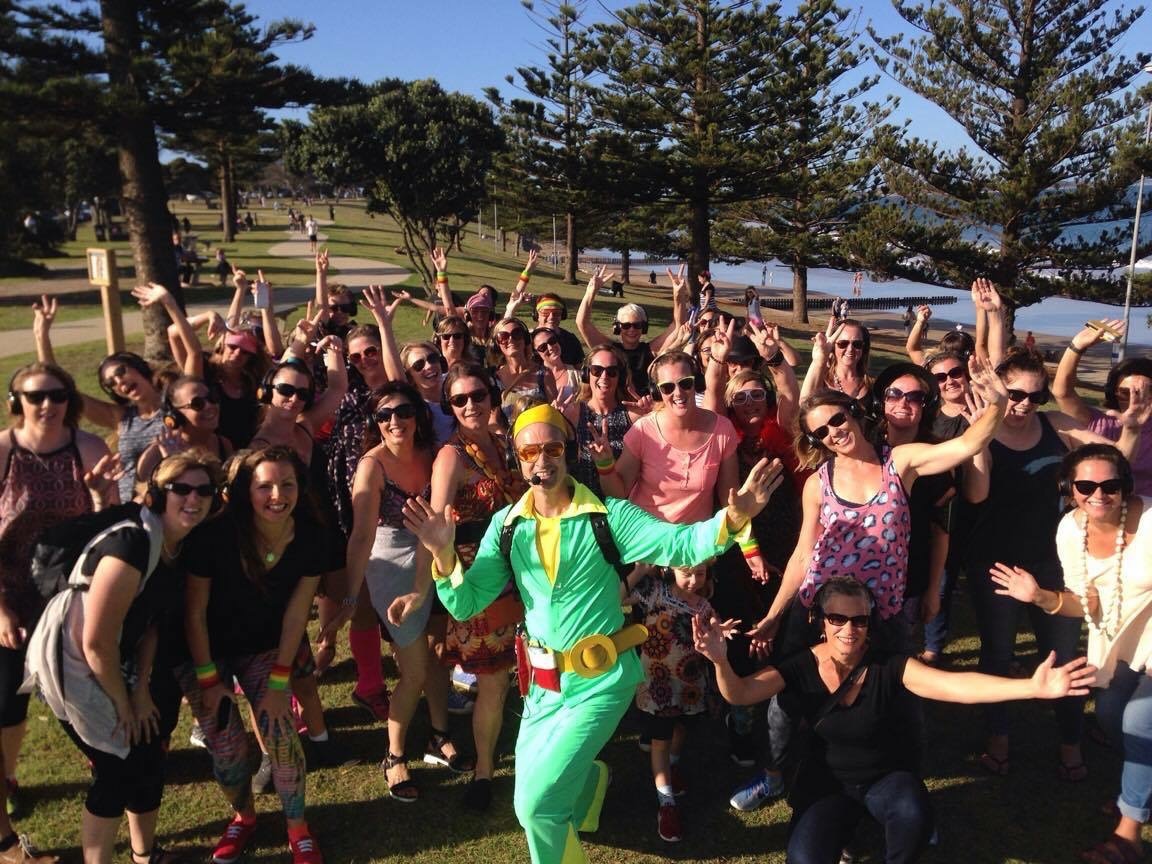 About
Join Disko Duk Duk from the Guru Dudu team as we sing and dance our way around the Torquay foreshore area.
Headphones are provided in this zany silent disco suitable for all ages to have fun and celebrate together.
Starts at 6:30pm out the front of Bomboras (37 The esplanade, Torquay) and finishes about an hour later somewhere nearby.
Music will be a fun mix of classic oldies and modern stuff. We have been doing these for ten years now and have a good sense of what works for all ages.
If it's raining a little we will still do it - it's often best in the rain!
If it's hailing, or there is lightning we will postpone.
Date
Saturday 28 January 2023 6:30 PM - 7:30 PM (UTC+11)
Location
Get directions
Outside the front of Bomboras
37 The Esplanade, Torquay VIC 3228