Knights 3x3 Summer Classic 2023
Welcome to the 6th edition of this fantastic event! The aim of the day is a fun, friendly and competitive tournament that always encourages positive play.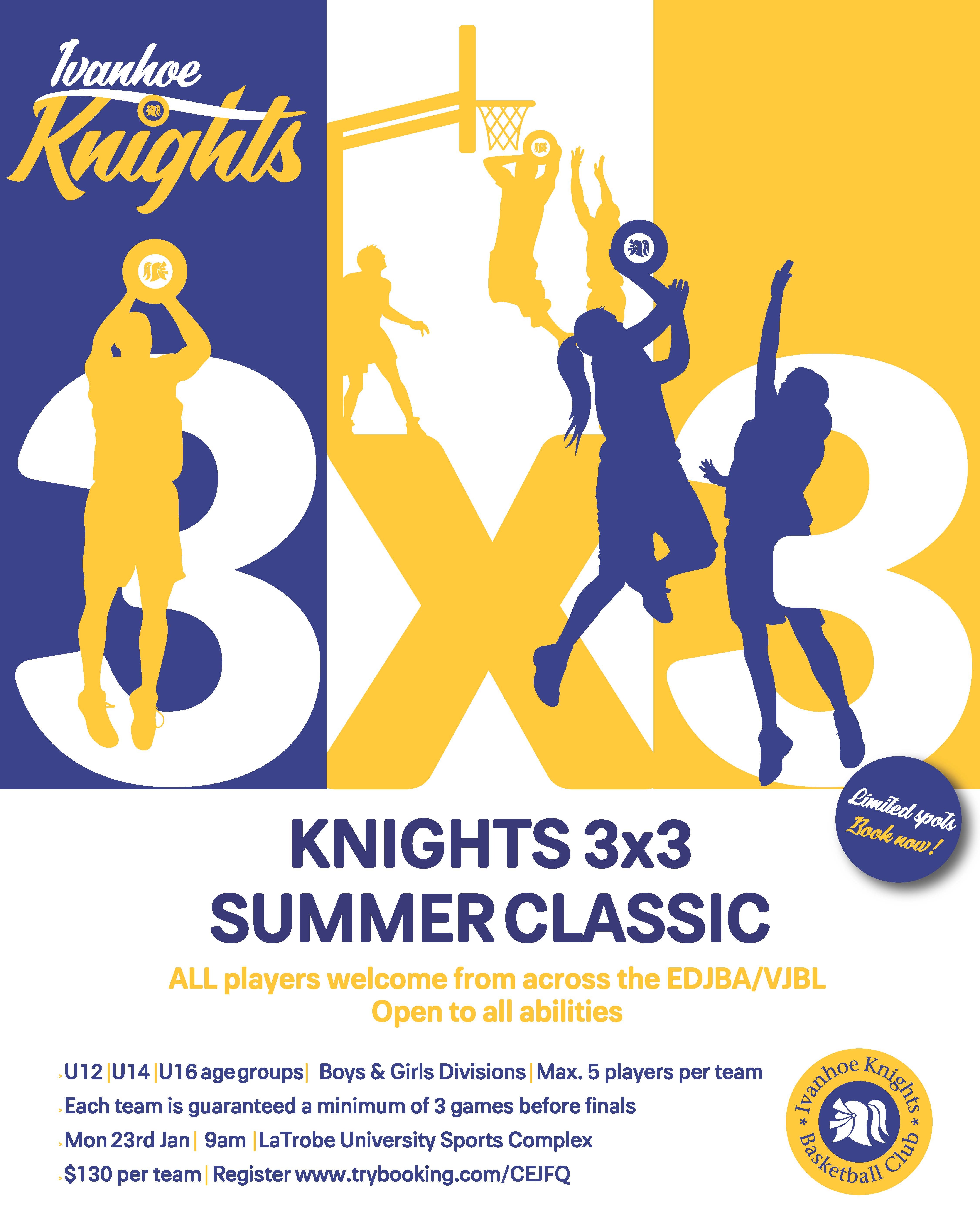 Age groups align with VJBL, please note these will be different to domestic age groups.
Under 12 – players born in 2012 and 2013
Under 14 – players born in 2010 and 2011
Under 16 – players born in 2008 and 2009
A maximum of 5 players per team. The tournament is player led as this provides the friendly and fun environment we are striving for. There are NO COACHES, and the players make their own subs during the game. Scoring for each game is provided by the players not playing at the time. This creates an atmosphere of cooperation and sportsmanship between teams.
All games are 10mins in length (clock doesn't stop for regular games). Further rules and timing regulations to be circulated prior to the event.