Green Fieldz Workshops and Concert (SOLD OUT)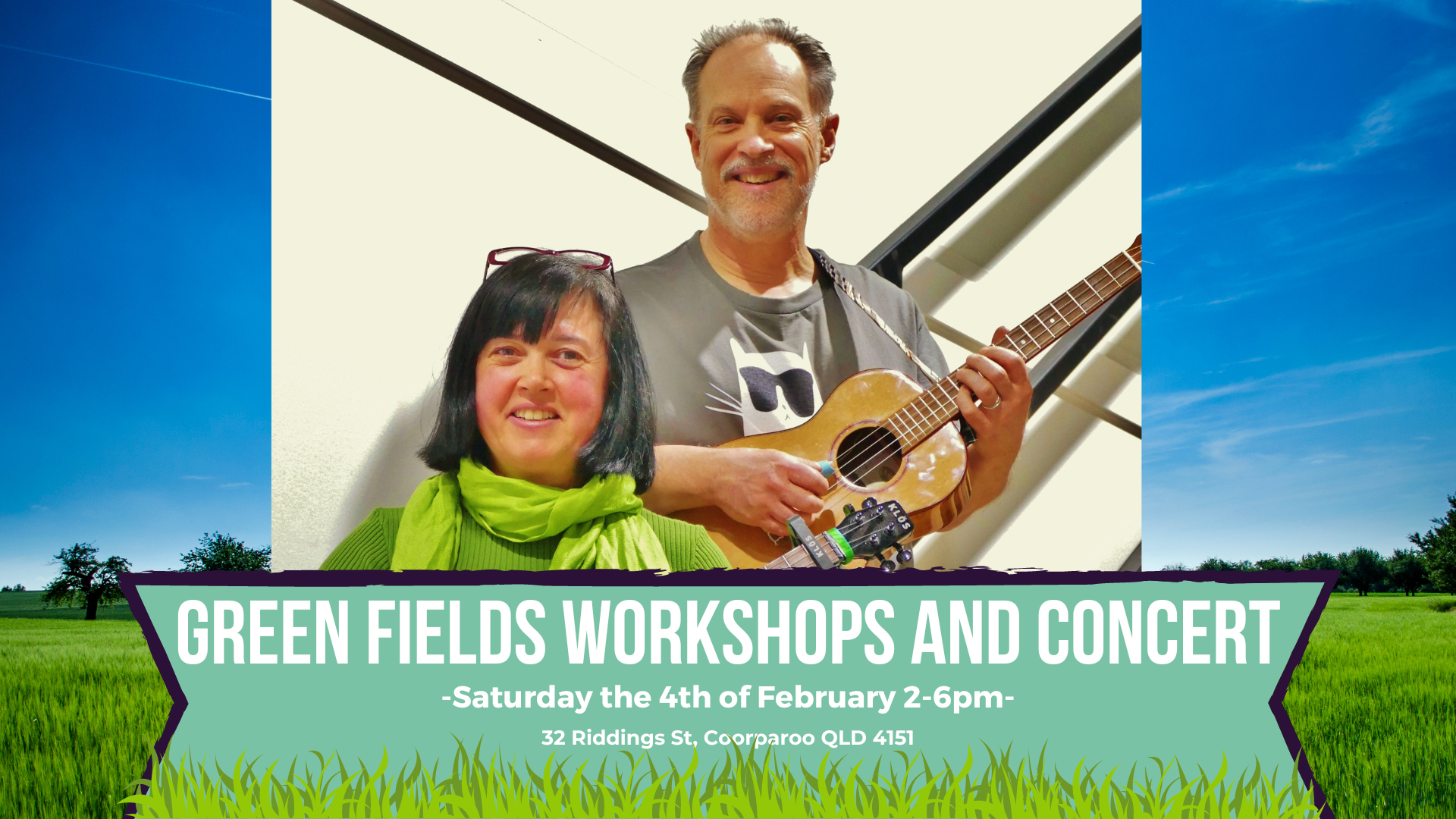 Green Fieldz is Keith Rea and Sally Carter performing bluegrass, Celtic, ragtime, gypsy jazz, pop and old favourites. Stunning ukulele duets intertwining melodies and harmonies on well known tunes combine with gorgeous vocal harmonies as well as some pretty wild fiddle playing and virtuoso guitar playing. Sally and Keith feast on a show-stopping blend of genres and instruments that will draw any audience in to enjoy their wonderful performance, lively onstage banter and warm humour.
For more information check out their
website
.
Join us at Coorparoo for an afternoon of uke as Green Fieldz takes us through two workshops, followed by a concert.
In the first workshop, Tab Reading in an Ensemble, you'll learn how to read tablature in an ensemble - playing both melody, harmonies and chords. How timing and arrangement of parts can easily create a unique sound for your group. And you will play a tune with the full complement of harmonies and chords below it. A true ukulele string quartet – using techniques easily learned on the day.
The second Workshop Adding Glamour to Chords, will teach you about transforming the chords in a song to lift your playing from the usual sound to something unique and lovely by only changing one finger, all on songs you already know. Guaranteed to change the way you see and play the commonly played chords.
Then relax after a hard day of playing as Green Fieldz show you the possibilities of the techniques you've learnt with a concert.
Tickets are just $35 and BUMS financial members get a $5 discount with promo code. Check your emails for the Promo Code.
Saturday 4 February 2023 2:00 PM - 6:00 PM (UTC+10)
Location
Coorparoo Bowls Club
32 Riddings St, Coorparoo , Brisbane QLD 4151
The bar is open. Welcome to bring food.
Contact Details