Knakedik ! Theatre Workshops for Children Term 1 2023
Classes take place in person at Habonim Hall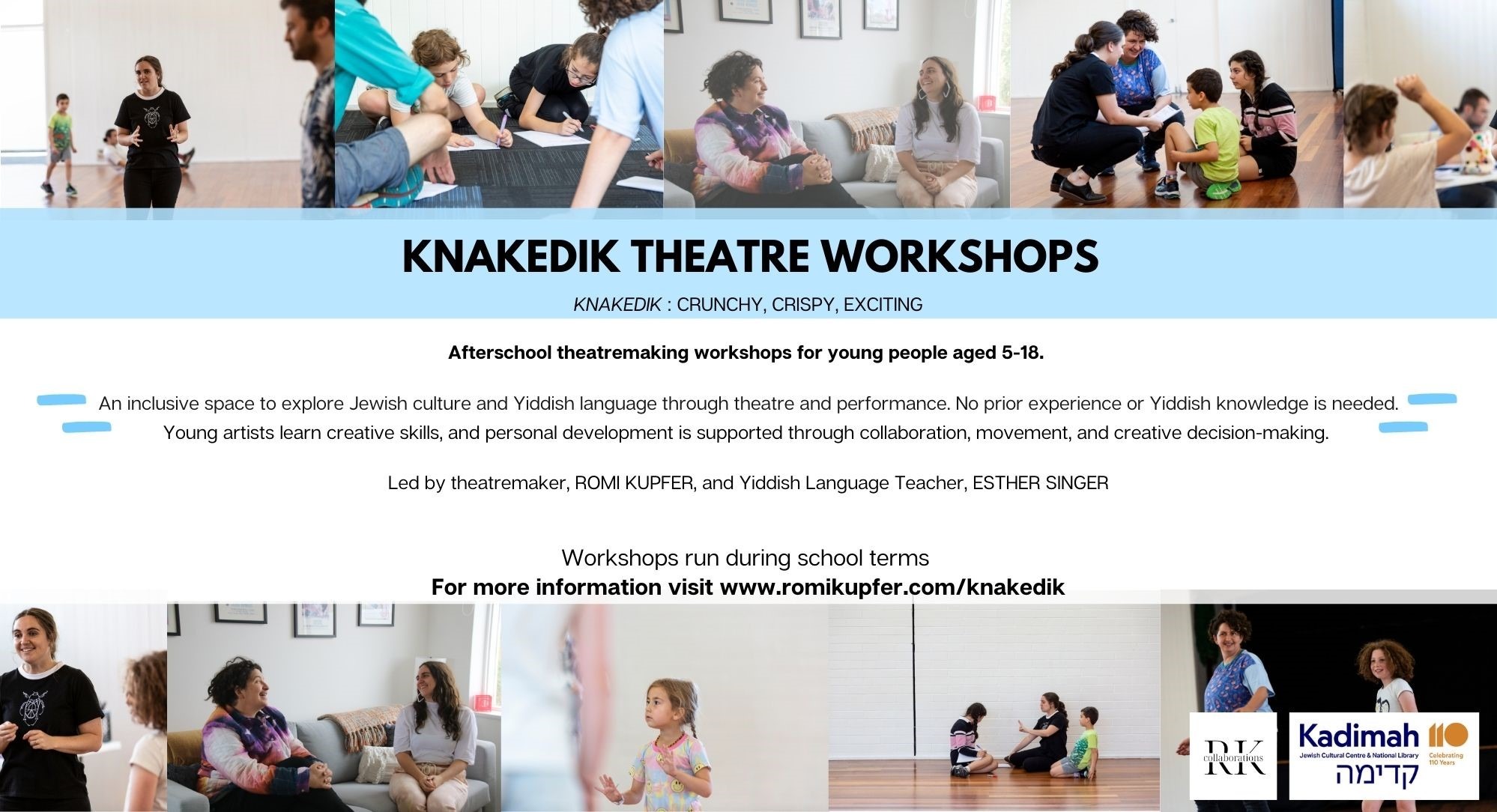 Romi Kupfer's Knakedik theatre-making workshops for children are unlike any drama classes you've come across. Weaving in a Yiddish flavour with words and expressions, Knakedik theatre-making is all about creation: from script writing and character development; to designing costumes, props, lighting and sound; and of course creating performances.
Romi Kupfer brings years of experience creating theatre, working with renowned theatre companies such as Arena Theatre Company, Polyglot Theatre, Back to Back Theatre, House of Muchness and more. Bringing her trademark warmth and openness to encourage children to generate ideas based on books, quotes, sounds and other prompts, they will learn to collaborate with others, and use their creativity to explore artistic possibilities within performance. Her classes, both live and online, are a space where ideas are shared, voices are heard, energetic movement is encouraged and diverse creative decisions are made. Children learn skills to support artistic outcomes but also personal development, creative thinking, ensemble work and much more.
Term 1 2023 Dates
February 6, 13, 20, 27
March 6, 20 27 (No class 13 March Labour Day public holiday)
Mondays 4.00-5.30pm (7 weeks) $280
Classes will only run when a minimum of 8 children have enrolled.
Contact Details