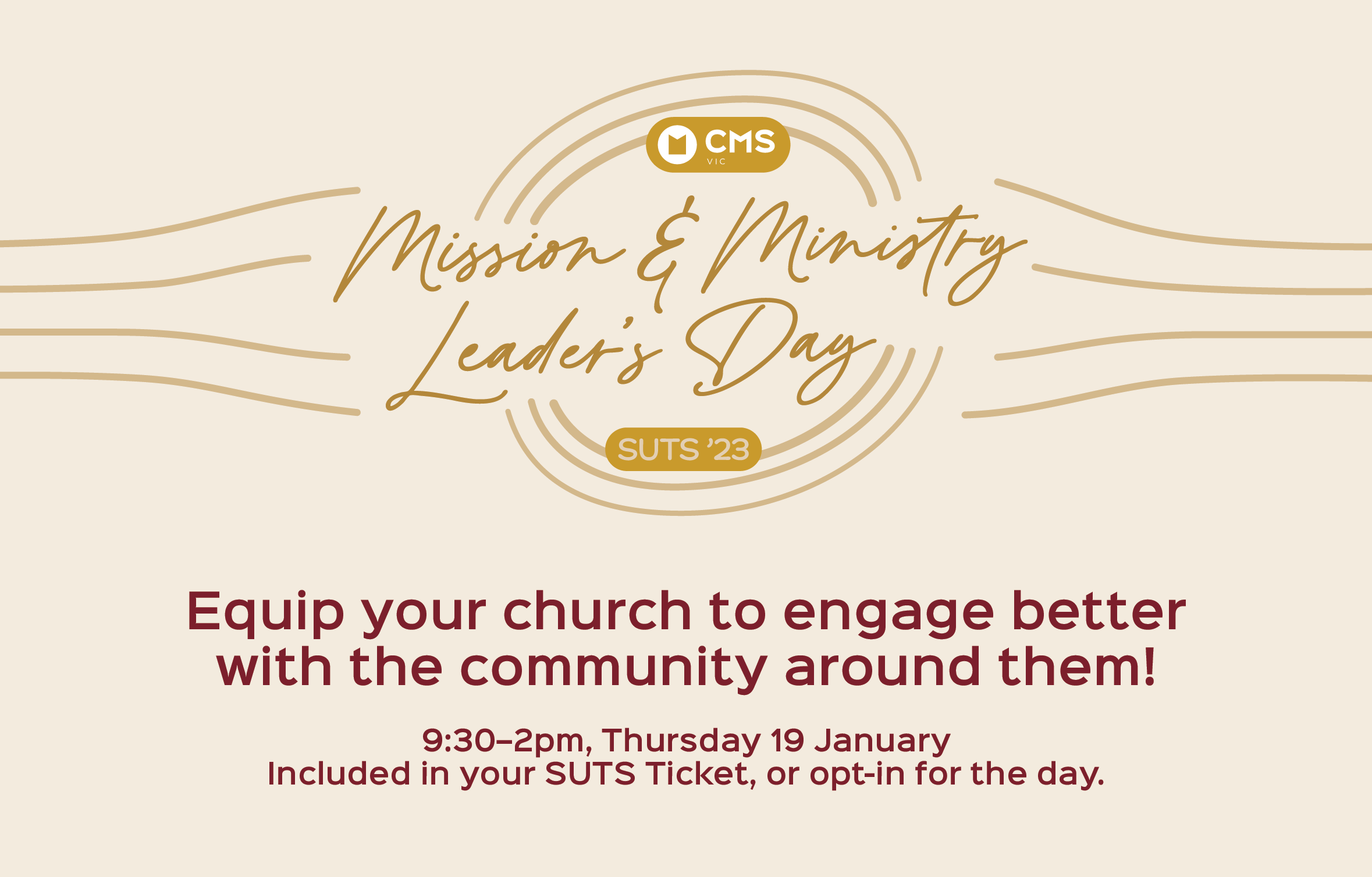 Come join us as we equip your church to engage better with the community around them!
Speakers:
Richard Schumack: Philospher of religion & mission trainer, Ex-missionary, Middle East, Director of The Athur Jeffery Center for the Study of Islam.
Leonardo De Chirico: Church planter & lecturer, Pastor of Breccia di Roma, Director, the Reformanda Initiative, Catholicism engagement expert.
When:
Location:
Syndal Baptist Church
588 High St Road, Glen Waverley VIC 3150
TICKET Info:
- I've purchased a full SUTS conference ticket, do I still need to book into Ministry Leaders' Day?
Yes - please select an 'Add Ministry Leaders' Day' ticket.
- I'd like to come to both Ministry Leaders Day and SUTS on Thursday evening.
Please book a Thursday Single Day ticket which includes access to both MLD + SUTS Thursday evening program content.