New Years Yoga Workshop - Connecting to Heart (SOLD OUT)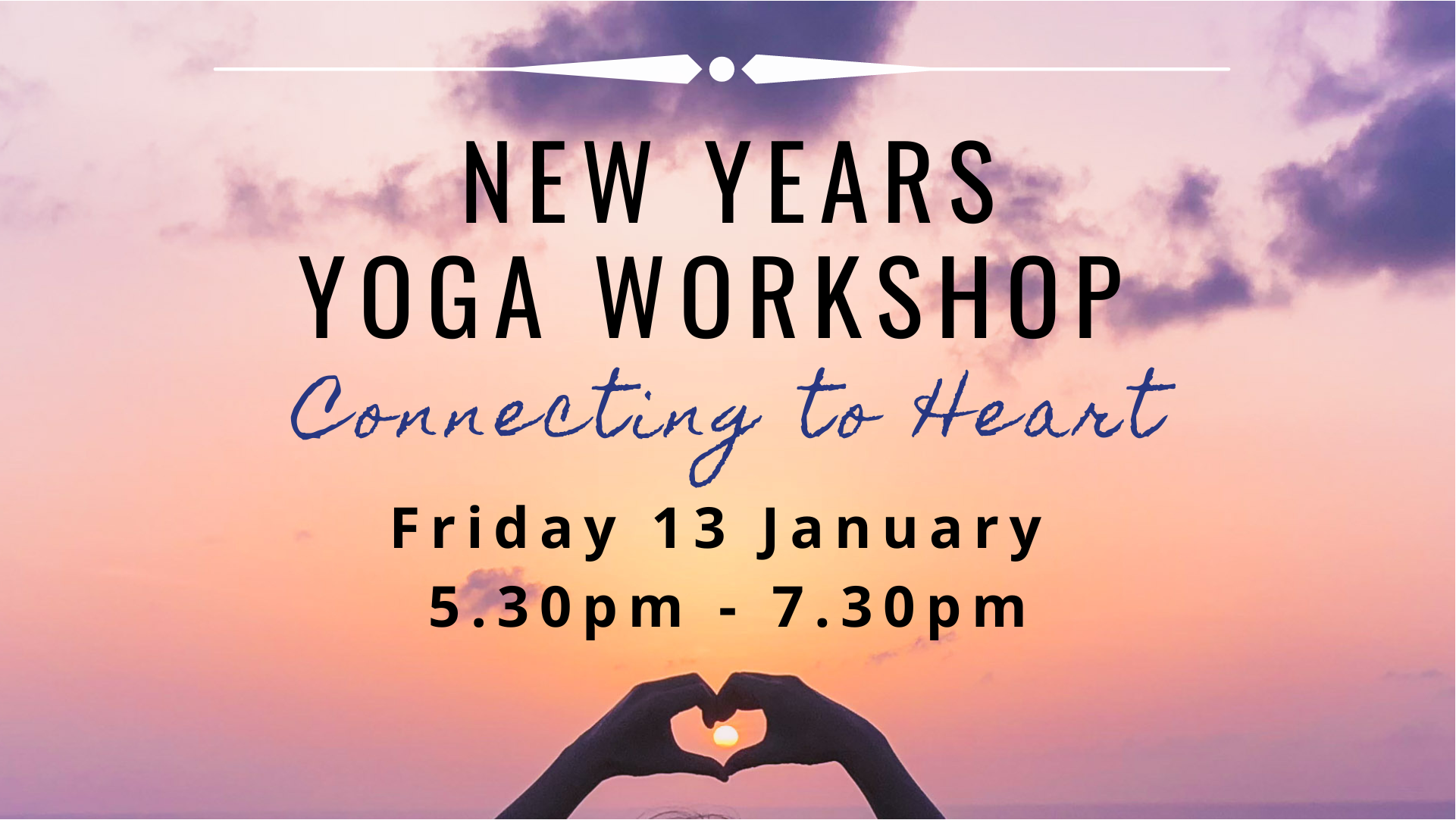 Friday 13th Jan 5.30-7.30pm

Start the new year by giving yourself the gift of slowing down and creating space to connect with your inner wisdom. Take some time out for yourself for some R&R, and to connect with your heart's desire to set your intentions for the coming year.

Join Gyani for a nourishing restorative yoga practice to re-set after the busy Xmas period – using passive longer held poses to release tension in the body, meditation to quieten the mind to connect with your inner wisdom, and sankalpa during yoga nidra to help plant the seeds for positive change in your life and leave you feeling balanced physically, mentally and emotionally.

The evening will consist of:
~ Restorative/Yin yoga
~ Meditation - connecting to your heart and creating your sankalpa
~ Yoga nidra - deep relaxation with sankalpa

Suitable for all levels, even complete beginners.
Location
Tara Meditation Centre
18 Clifton Street, Bunbury WA 6230
Contact Details