Ocean of Breath, Ocean of Love (SOLD OUT)
31 March to 6 April, 2023 at Sangsurya, Byron Bay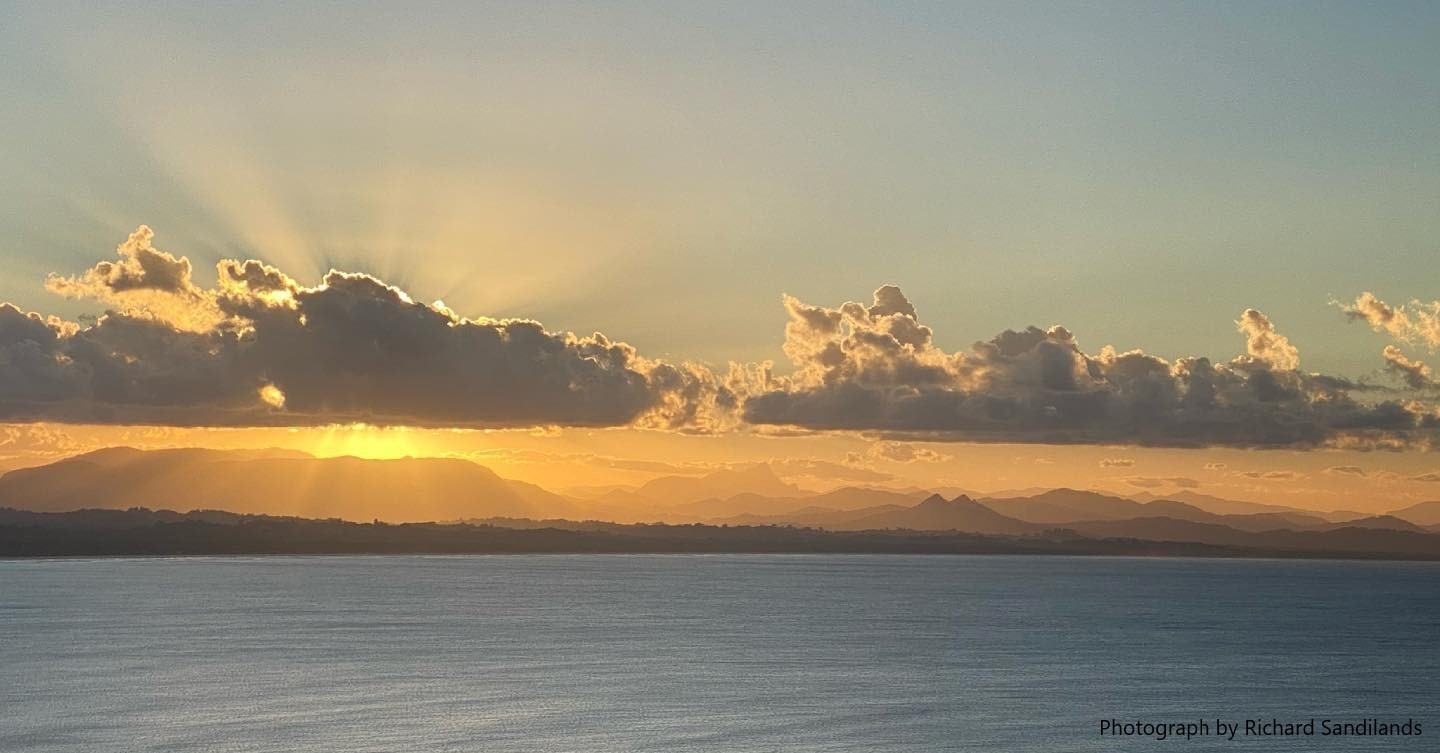 This is a 6-day silent insight/vipassana/mindfulness retreat with Carol Perry and Lizzie Turnbull.
In the Anapanasati Sutta we find the Buddha's guidance on mindfulness of breathing. By following, resting into, and enjoying the breath, the body relaxes and the mind becomes clear. From this we learn to meet experience in loving presence, skilful understanding and wide-open awareness.
This silent retreat offers the opportunity to deepen one's practice and settle into our open-hearted nature. It is suitable for both beginners and more advanced practitioners.
DATES Friday 31 March 2023 3:00 PM - Thursday 6 April 2023 2:00 PM (UTC+11)
TEACHERS
Carol Perry is a senior teacher with Melbourne Insight Meditation with over 40 years meditation experience. She is a long-time social and ecological activist with an extensive history in fostering harmonious community, conflict mediation and skilful communication. Carol is a Certified Hakomi Therapist.
Lizzie Turnbull is an Insight teacher and since 1985 has been deeply immersed in Vajrayana, Zen and Western Insight. She guides the Flowing Mountain Meditation Group in Brunswick Heads. Lizzie has over 24 years experience as a somatic psychotherapist, supervisor and educator, and has long been integrating Buddhist psychology and practice into her work.
www.LizTurnbull.com.au
Location
Sangsurya Retreat Centre, 95 Old Bangalow Road, Byron Bay, is located in a tranquil rainforest with walking paths, wonderful gardens, views over the ocean and a swimming pool. Comfortable shared and single accommodation and some van sites are available. There are 3 delicious vegetarian meals per day. www.sangsurya.com.au
Sangsurya Retreat Centre at Byron Bay
95 Old Bangalow Road, Byron Bay NSW 2481
Get directions
RETREAT INFORMATION AND PRICES
Schedule: The schedule includes guided meditations, Dharma talks, sitting and walking meditation, inquiry and somatic practice. The retreat is conducted in silence apart from meetings with teachers and essential communication. There will be opportunities for individual interviews with teachers during the week.
Please arrive between 3:00pm and 5:00pm on Friday 31st March 2023. The retreat will finish after lunch on Thursday 6th April.
Fees: There are a number of different accommodation options including $525 to bring your own campervan, $770 for twin or triple share and $1100 for private rooms. Fees include accommodation and 3 vegetarian meals per day.
Dana: (the act of generosity) In keeping with a 2,500 year old Buddhist tradition teachers do not charge a fee for their teachings and offer the teachings as a gift and rely on your return of the gift in order to be able to continue teaching. At the end of the retreat you will be invited to offer a donation to support the teachers to continue their work.
COVID protocols: We follow relevant health guidelines on our retreats. As the requirements are constantly changing, information about any requirements such as distancing/masks/testing will be advised prior to the retreat to ensure safety for all.
Please note: To secure your place full payment and completed registration is required. Cancellation less than two weeks before the event will incur a cancellation fee of $200.