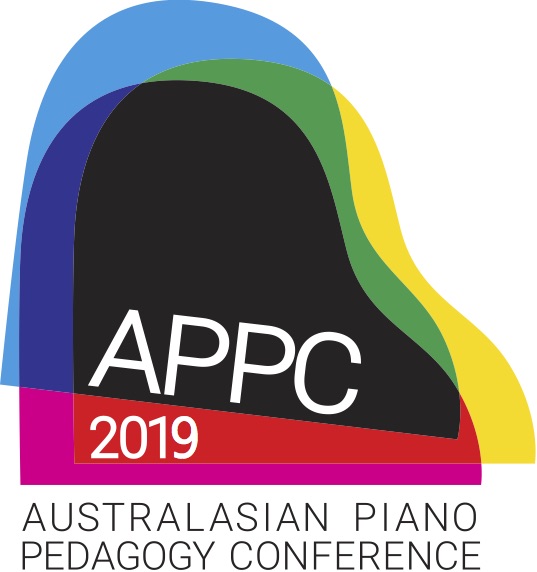 Australasian Piano Pedagogy Conference 2019 (SOLD OUT)
The Australasian Piano Pedagogy Conference is held biennially and was established in 1993. The Conference aims to bring together academics and practitioners to promote and develop piano teaching. For the upcoming conference, our theme is: Variations on a theme: the portfolio piano teacher.
APPC 2019 will be a wonderful opportunity for colleagues dedicated to piano pedagogy to explore how to pass on this passion for music to the next generation, building on the foundations of the past and present. We are looking forward to colleagues from all corners of the world joining us to create a memorable conference full of inspiring perceptions and ideas.
All bookings are non-refundable after 29 March 2019
Venue
The University of Queensland
Staff House Road, St Lucia, Queensland, 4072
Tuesday, 9th July Recital, 7.30pm: Viney-Grinberg Duo
Venue: Advanced Engineering Building, University of Queensland
Program: Fantasie in F Minor Op 103 (Schubert); 3 movements from Petrushka (Stravinsky); Grainger Triptych of Horkstow Grange (Grainger), The Art of Agony (Davidson), Lost Lady Found (Grainger); Etude No 1 (Neal, world premiere); Rhapsody in Blue (Gershwin)
Thursday, 11th July Recital, 7.30pm: Joanna MacGregor
Venue: Advanced Engineering Building, University of Queensland
Program: 32 Variations in C minor WoO 80 (Beethoven); Mazurkas Op 30 (Chopin); Little Girl Blue and Good Bait (Simone arr. MacGregor); Danzas Argentinas (Ginestera); Chaconne (So a Gubaidulina); Black Earth (Fazil Say); Sonata in f minor Op 57 Appasionata (Beethoven)
Contact Details:
Rachel Hocking
appca.secretary@appca.com.au