Live Love Learn April Kids & Teens Online Workshops 2020 (SOLD OUT)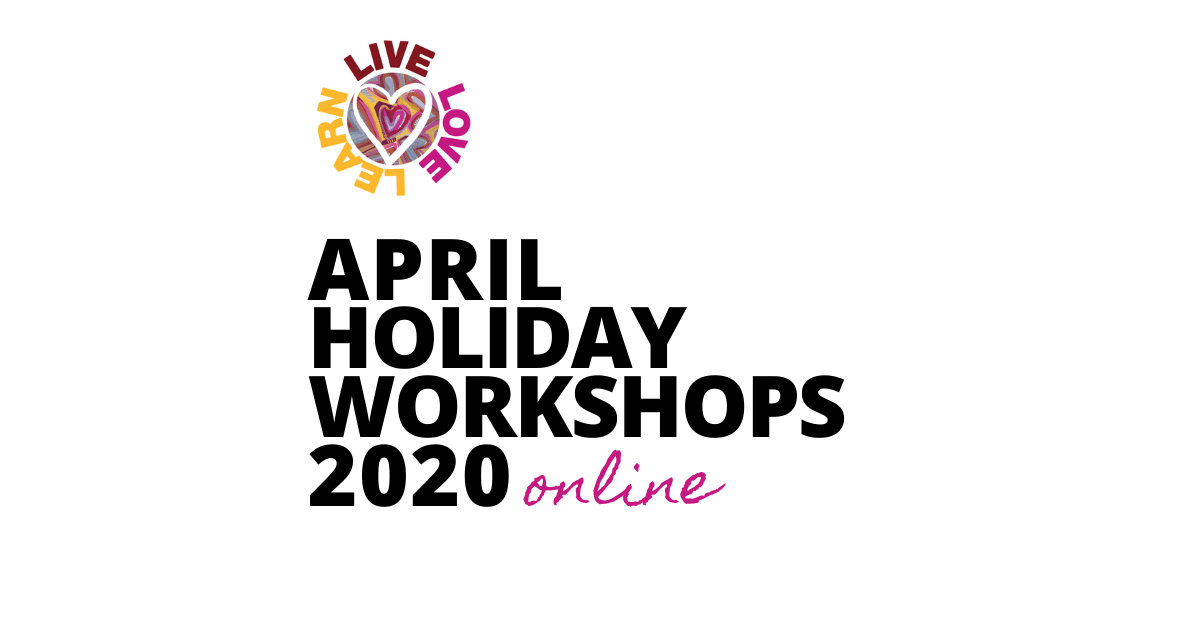 WHY YOUR KIDS & TEENS SHOULD JOIN OUR ONLINE WORKSHOPS?
We equip kids with the essential tools to be thriving human beings.
Your kids will experience…
Freedom to be and express themselves without fear of judgement

Creative and innovative ways of problem solving

The power of collaboration and communication

The power of taking time to connect with their inner wisdom

The power and joy of Independent thinking
Kids feel the pressure to perform and are expected to do a lot. They are experiencing greater anxiety and depression at exceedingly young ages. In the given times kids need a space to express themselves.
We will be providing your kids with a toolset that allows them to thrive, be kind and compassionate to themselves and others.
They aren't human doings... They are human beings!
Our April online workshops focus on creating an optimal space to create ideas and problem solve, where children can learn to trust themselves and their intuition. We encourage independent thinking and will stimulate their imagination while through conversation and interaction in a fun and exciting way!
CREATING KIDS WHO ARE EMPOWERED, CONNECTED AND INSPIRED.
Scroll down to see our workshop options for the week.
DATES:
15 - 22 APRIL 2020 | EXCLUDING WEEKEND
SESSION PRICES:
1 HOUR SESSIONS FOR YEAR K - 2: $20
2 HOUR SESSIONS FOR YEAR 3 - 6: $30
BUY 6 SESSIONS AND RECEIVE A 10% REBATE - REFUNDED ONTO THE CARD USED ON TRYBOOKING.
6 SESSIONS WITH 10% REBATE: $162 LESS CKV $100 - YOU OUT OF POCKET: $62
IF YOU UTILISE YOUR CREATIVE KIDS VOUCHER WE WILL REFUND YOU AFTER THE WORKSHOPS ONTO THE CARD USED ON TRYBOOKING.
BOTH OF THESE REBATES WILL ONLY BE DONE AFTER THE WORKSHOPS ARE COMPLETE DUE TO ADMIN PURPOSES. WE WILL EMAIL YOU ONCE IT HAS BEEN REFUNDED VIA OUR TRYBOOKING SYSTEM.
IMPORTANT WHEN BOOKING IN:
You will need to fill in all details pertaining to the particpant for each session you book in. You can then go back and add another session and do the same process. Once you have all the sessions you need you can check out.
This allows us to manage the attendees for each session that you book into and allows us to email you separately for each workshop session. This process allows us to send you important information on that Workshop Session: ZOOM link, materials and templates needed.
THIS WILL TAKE SOME TIME FOR YOU TO DO - We apologise, however it's the best we can do with the platform to manage our admin efficiently.
SESSION TIMES:
SESSION 1: YEAR K - 2: 8.30AM TO 9.30AM
SESSION 2: YEAR 3 - 6: 10.30AM TO 12.30PM
SESSION 3: YEAR K - 2: 1.30PM TO 2.30PM
SESSION 4: YEAR 3 - 6 or YEAR 7 - 9: 3.30PM TO 5.30PM
VENUE:
IN YOUR OWN HOME
SUITABLE FOR:
Kids from Year K - 6, Teens from Year 7 - 9
PURCHASE OUR GREAT VALUE ART KIT WHICH HAS ALL MATERIALS FOR OUR WORKSHOPS (OPTIONAL):
PRICE: $95 good for two kids to use
Easy to buy and deliverd to your door. Must be ordered by Friday 3 April in order to be delivered to you in time.
We list all materials needed for each workshop on our website under the artist who facilitates the workshop.
CONTACT DETAILS:
TRACEY HAYIM 0421088144 | info@livelovelearn.com.au | www.livelovelearn.com.au