THE FLOWER PROJECT | FLOWER POWER - EDIBLE ART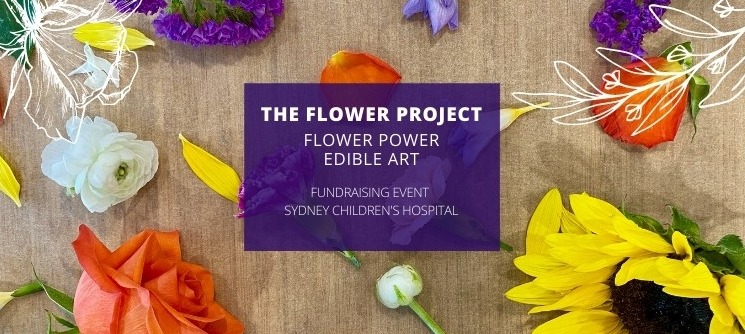 WHAT IS THE DAY ABOUT?
Inspired by Ayla Pilosof and her beautiful renditions of the A- Z of flowers which she created while undergoing chemotherapy - join our fun, joyful & purposeful kids art workshop where colour and paint will bring magic to you and your take-home cookie pack. Profits donated to Sydney Children's Hospital
Learn the art of drawing flowers - get inspiration from fresh flower arrangements

Use watercolour paints to express yourself

Decorate your cookies with fondant and colour (cookies are pre-made)

Get your artwork printed onto your cookies

Take a batch of 6 cookies home to share and enjoy

Profits go to Sydney Children's Hospital
PREPARATION OF COOKIES DONE BY SHAUNA LORE | THE ROSE TREE STORY
DATE: FRIDAY 18 December 2020
TIME: 8.45AM - 12.30PM
INVESTMENT: $80 per child, cost includes ingredients, art materials and snacks. Staff for supervision.
VENUE: National Council of Jewish Women | 111 Queen St, Woollahra NSW 2025
CONTACT DETAILS: TRACEY HAYIM - tracey@liveloveleaern.com.au
Get directions