ST IOANNIS CHURCH COMMUNITY AID- MUFFINS & FRUIT (Feb/Mar) (SOLD OUT)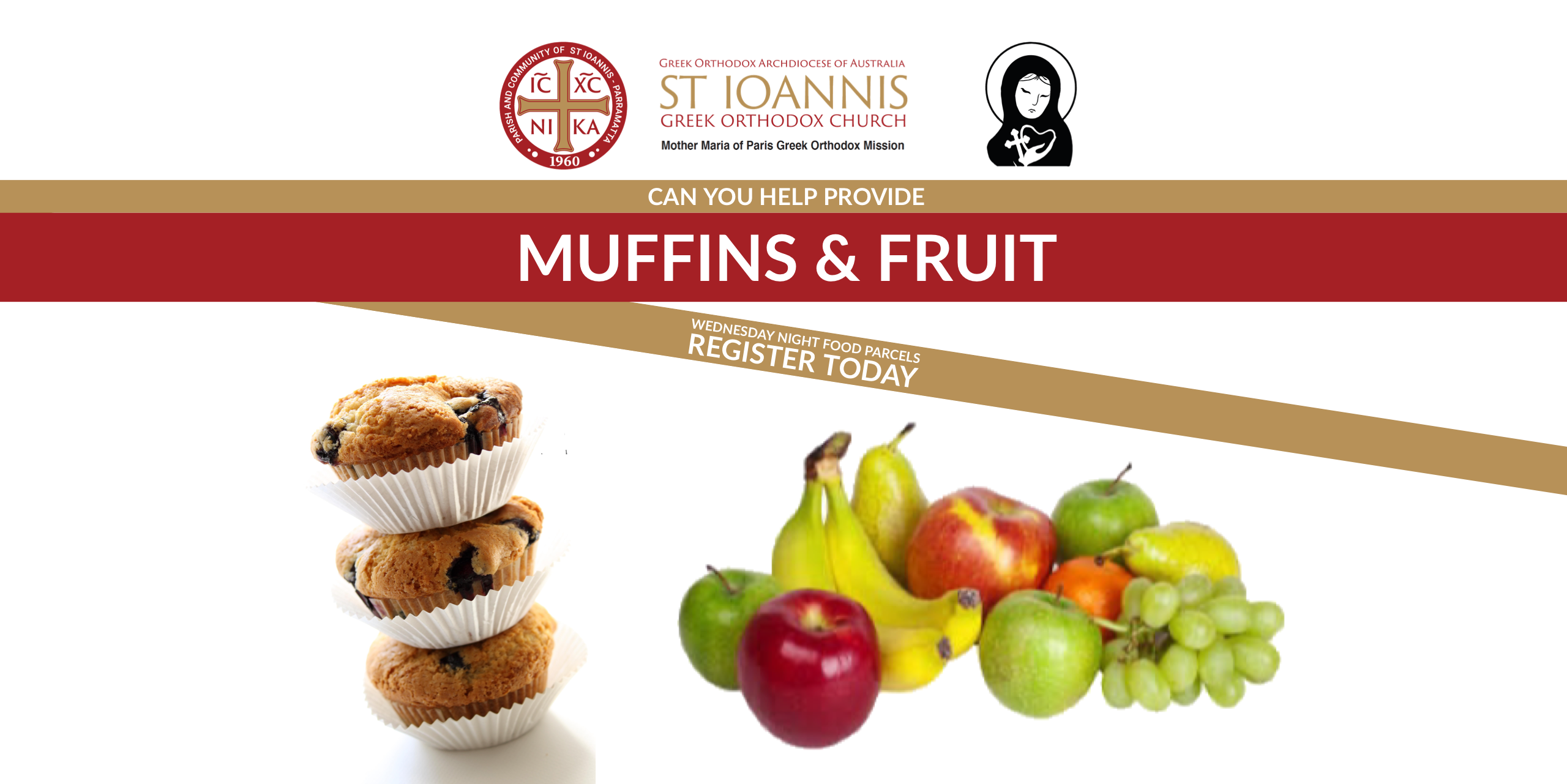 St Ioannis Church in partnership with Mother Mary of Paris Mission provide food packs to those in need every Wednesday night.

In the packs we include a homemade muffin & soft on the teeth fruit (eg. Bananas, oranges, pears)

If you are able to help by baking 30 muffins or supplying 30 pieces of fruit, please choose a day you can assist.

Please drop off the food items by 5.30 pm at the church hall reception on the selected Wednesday.

We thank you very much for your help.
Location
St Ioannis Church Hall
163-165 George St, Parramatta NSW 2150
Contact Details